From Jamie's parents…
Jamie has brought so much joy to our family!  We are about to celebrate the 10th anniversary of his adoption and I can't seem to remember life before Jamie came to our family.  He was always such an active and curious little boy and he still has those qualities, but he has also grown into a calm and insightful young man.
Jamie has defied all of his doctors' expectations and continues to walk even though it is extremely difficult for him.  Jamie is a fierce and determined boy who will not let anything hold him back from what he wants to achieve.  He mostly lives in the moment but still remembers his life at Hope as one of happiness.  He still remembers his Chinese "moms" and the cooks and his favorite foods he used to eat there.  He is very proud of his Chinese heritage and still enjoys the Chinese New Year celebrations.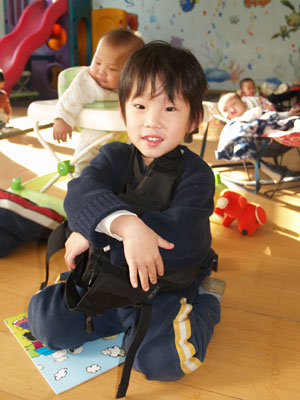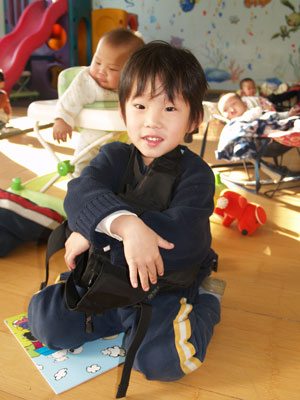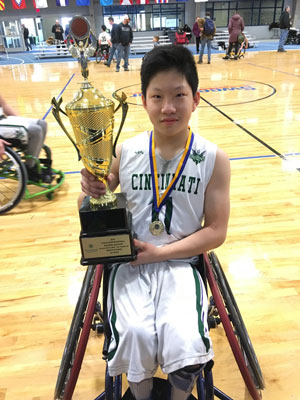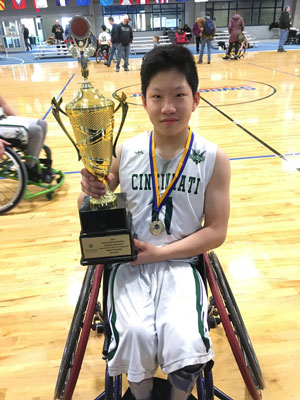 Jamie is doing well in school even though it has always been difficult for him.  He works hard which is something his Chinese moms taught him.  He has a lot of friends and doesn't tolerate bad behavior from the kids around him.  He would like to study to be an architect when he grows up.
Jamie's main talent is basketball.  He currently trains with his coach in Cincinnati who is a member of the USA national Paralympic team.  Jamie also works very hard on the court and is a leader for his team even though he is one of the younger players on his team.  His youth team is one of the best in the country this year.  He also spends part of the year training in New Zealand with the men's national team players in Auckland.  He is one of the best players his age in the USA and hopes to get a scholarship to play at the University of Alabama or the University of Texas.  He would also like to play for the USA national team like his coach and I have no doubt he will accomplish these goals with his fierce determination.
He is a hard worker and never gives up which I know his caregivers at New Hope instilled in him.  He is happy and fun to be around.  He is confident which I also can attribute to his moms in China.  Thank you so much for the wonderful gift of caring for our son and helping him be the person he is today.