Are you interested in helping to spread the word about the work of New Hope Foundation? Not quite sure how to go about it? Would you be happy to share our story with friends, family, and others in your social circles if you had the tools to do so? Well, we're excited to let you know that we now have new opportunities so you can do just that!
Through our Friends of the Children program, you can help raise awareness about our work and the amazing children in our care. We have different resources available that will allow you to participate at any level that is comfortable for you.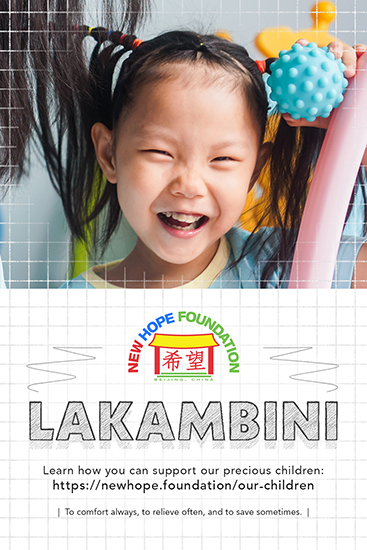 Signage, Photos, and More
Maybe you're an all-in kind of person and you'd love to make a presentation to your church or other social get-together. Or maybe you're more at home sharing one-on-one or in a smaller group over coffee. Or perhaps you're the statement-maker who would really enjoy wearing a New Hope T-shirt as a conversation starter. Wherever you might find yourself on the spectrum, we've got you covered!
Here are some of the files that are available for you to utilize:
An overview brochure of NHF's work (for print or digital use)
Advocacy photo cards of the children in our sponsorship program
An introductory video of our work
Tabletop signage
And NHF t-shirts are now available for purchase!
Contact us today for more information about how you can join us in being a Friend of the Children. We know you'll be greatly blessed as you introduce these precious children to your friends and loved ones!