Updated 30 September 2023 at 19:05 UTC
Your giving and your prayers are such a source of encouragement and support to us. We humbly ask that you join us in praying for the funding needed to care for these little ones and to grow and move forward.
September 2023: $105,957 US dollars received (66% of our $160,000 goal for the month of September)
Opportunities for you to help us include: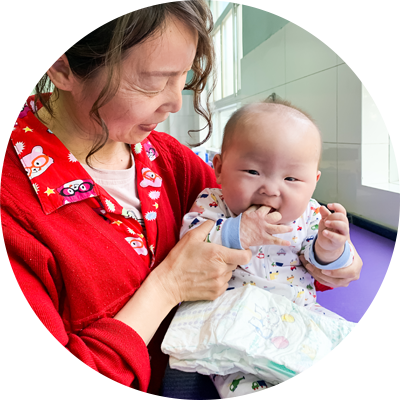 6. Help Provide Items We Need (please see tabs below)
No gift is too small. We are praying for tens of thousands of people to help us by supporting and praying. Our sights are set not on just staying open but on being ready to respond when given the opportunity to help more children.
Thank you!
New Hope Foundation is extremely grateful for provisions sent from overseas. If you are considering sending us goods, please contact our supply coordinator:
Rebecca Dorris (Tennessee)
Phone: 615-403-1242
Email: suitcasesoflove@gmail.com
New Hope Foundation is truly grateful for all provisions we receive. Below is a list of needed supplies that can be ordered and shipped in China.
Supplies Available in China:
Basic food items like rice, cooking oil, flour, soy sauce
Baby formula (any age but must be Nestlé brand)
Milk powder – full cream (must be Nestlé brand)
Laundry detergent
Bleach
Diapers (especially large and extra-large sizes)
Baby wipes
Cleaning fluids (tile, wood floor, glass, toilet, kitchen)
Toilet paper
Tissues
Before sending supplies to us within China, please contact us at info@newhope.foundation.
Suitcases of Love
We are in need of travelers from the USA to Beijing to help bring in much needed supplies for our children. None of these supplies are "restricted items" and do not have to be declared at customs. The items will be mailed to you within the USA prior to your departure. New Hope Foundation staff will be at the airport to pick up the supplies upon your arrival in Beijing.
If you live in the USA and wish to donate items, would like more information about medical supplies for New Hope Foundation, or if you or someone you know would be willing to carry donated items to Beijing, please contact our supply coordinator:
Rebecca Dorris (Tennessee)
Phone 615-403-1242
Email: suitcasesoflove@gmail.com
Rebecca has coordinated donated supplies in the USA since 2001, shortly after meeting Joyce and Robin Hill. The Hills were in Tennessee with two orphaned children they had brought to have surgery there.