From Steven's parents:
Steven has been home for almost 3 years.  He is hilarious and loves to snuggle.  He loves his 4 siblings something fierce.  Despite many surgeries since coming home, he is growing and thriving and will be starting first grade in the next few weeks.  
Steven endured a very difficult surgery this summer that caused him to spend a month in the hospital recovering, but we are happy to report that his ostomy has been reversed!  We have been so blessed to find an amazing and wise doctor who has continuously poured into him and his health.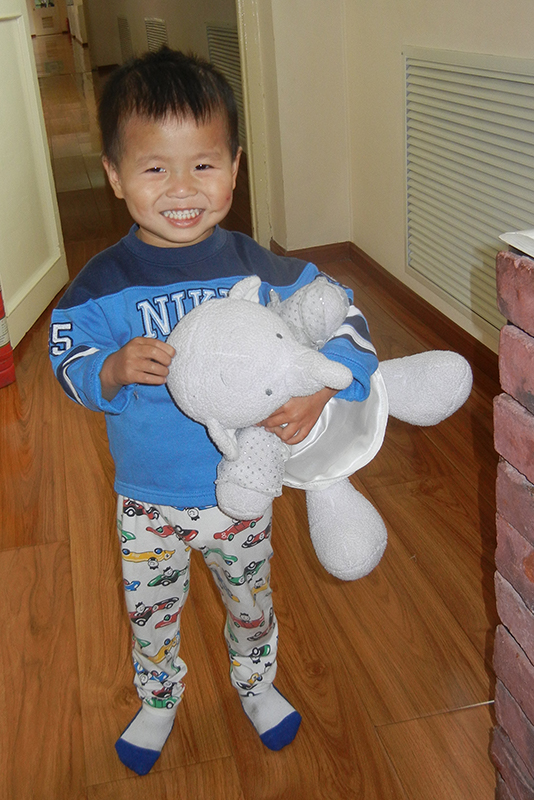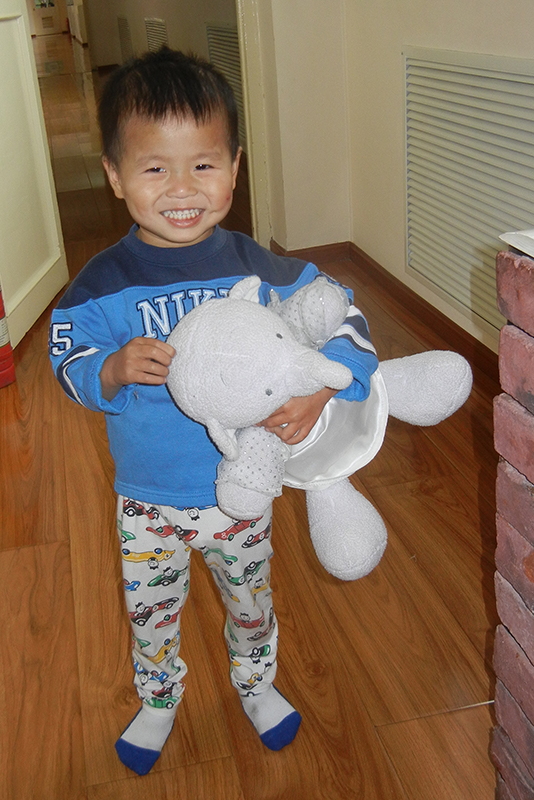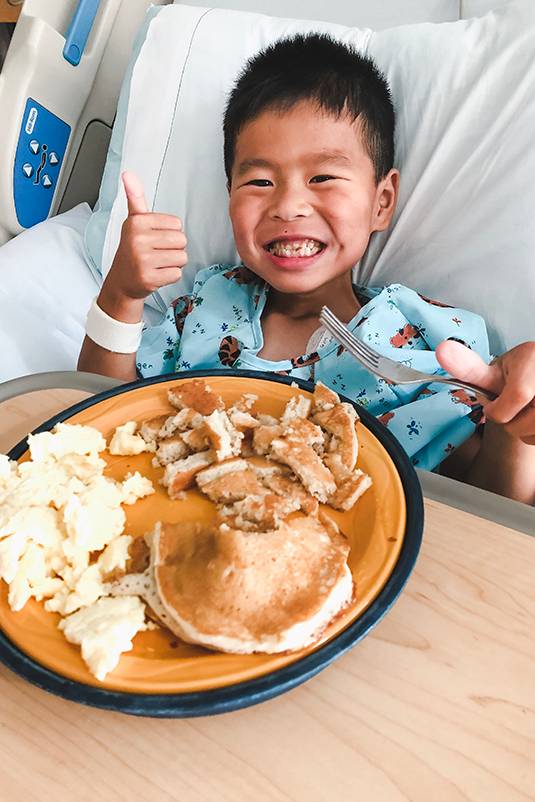 Steven enjoying a well deserved breakfast
So many people were praying for Steven during his time with New Hope and we are forever grateful.  We know that those prayers were answered and helped carry him through his difficult medical journey.  Without New Hope, I can't bare to think about where Steven would be today.  The people who took care of him will always be family to us all.  We are so thankful for his life and that he is our son!