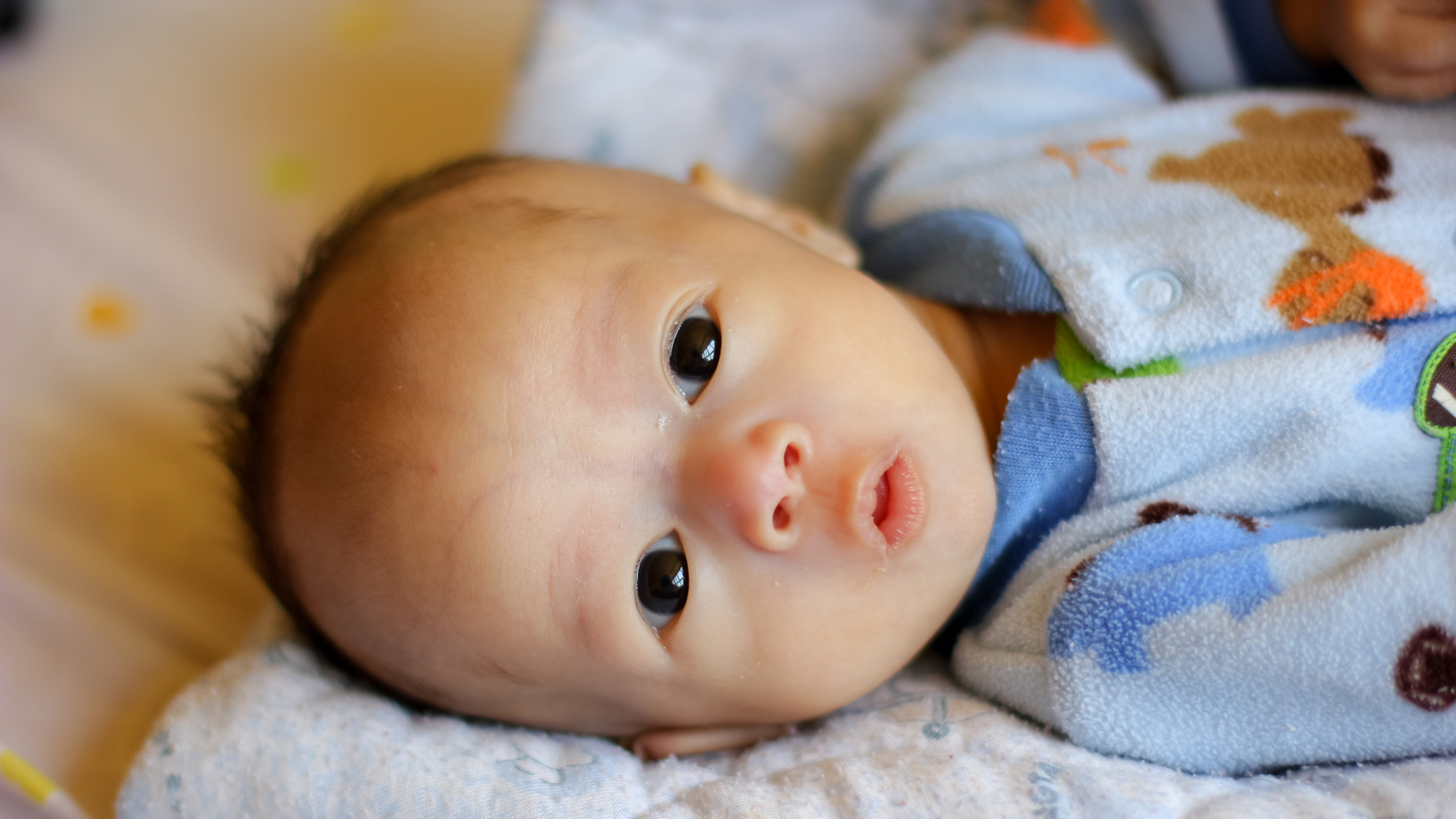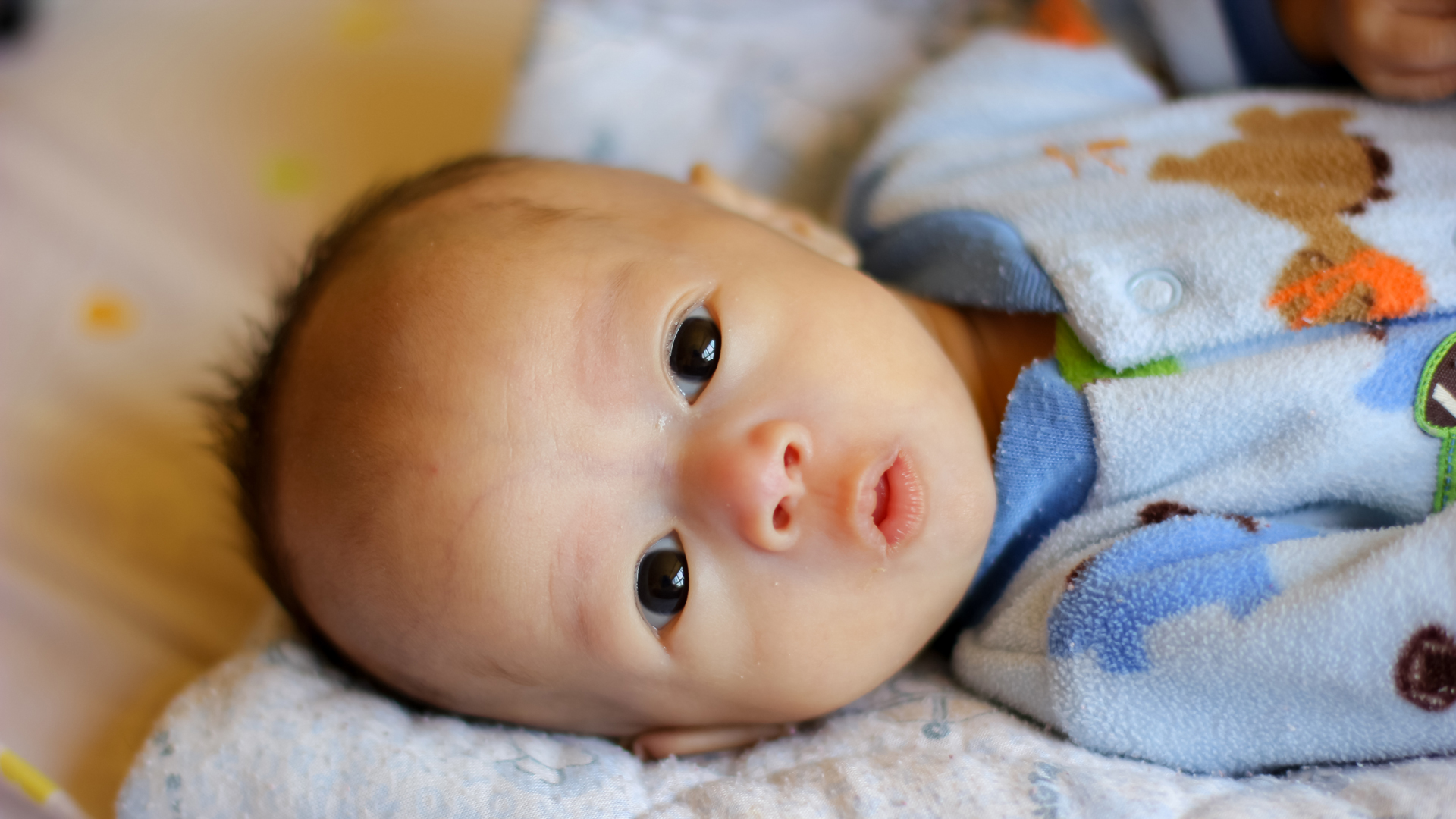 My name is Crispin. I was born in 2017 in the Henan province of China. The Chinese called 2017 the Year of the Rooster—and not just any rooster, mind you. It was the year of the fire rooster! That might explain a lot.
I was born prematurely, and I am without doubt an eager little firecracker. I guess I just couldn't wait to meet this world. I was admitted into New Hope Foundation's care when I was a month old, and I've been stirring the pot ever since!
I'm probably one of the most lively toddlers you're ever likely to meet. I enjoy running around—just for the sake of running—and having other people chase me, too. I love to play outside and try new things. You should see me run up the tunnel slide or have a go at the rock-climbing wall. I may be small, but I'm mighty!
Indoors or outdoors, I'm one big show-off. Throwing and kicking balls, jumping with both feet, doing somersaults and even handstands are just some of my specialties. I really love it when I can make other people laugh.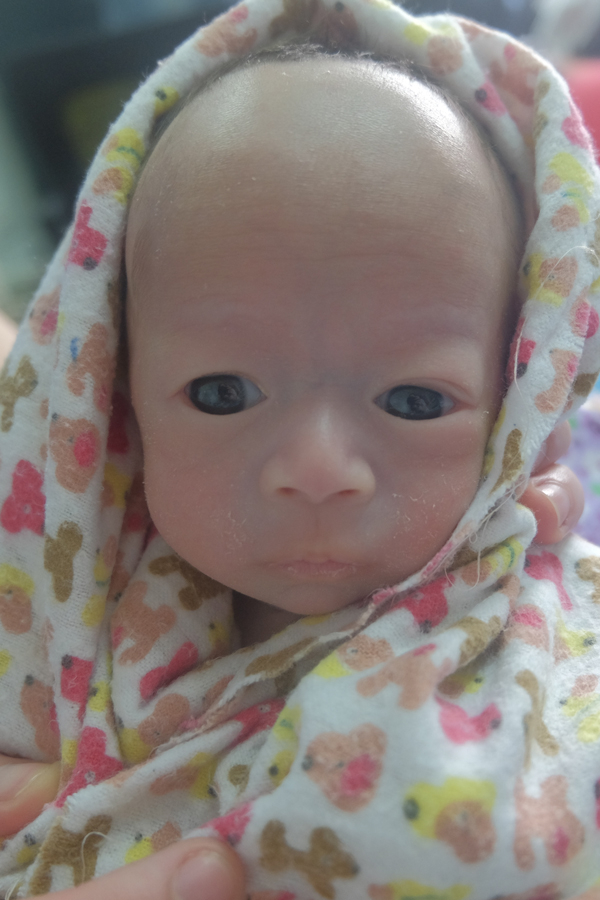 Crispin at admission to NHF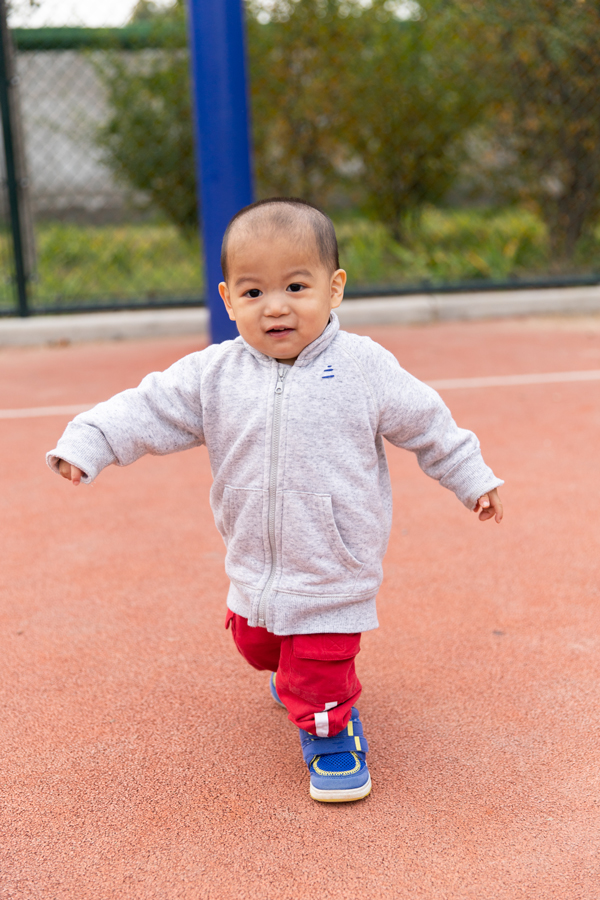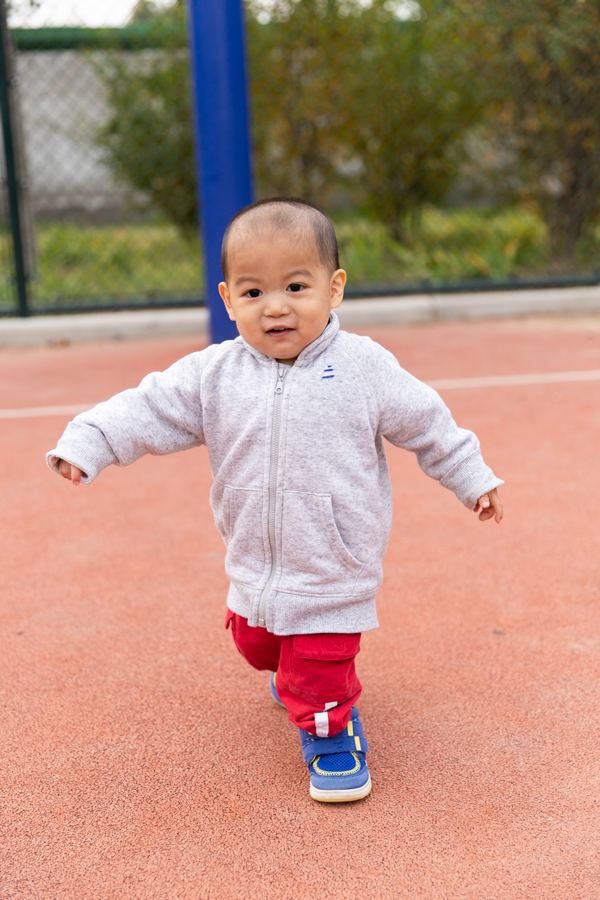 Running around the playground!
Speaking of laughter, mine is truly contagious. You've probably never heard one cuter. Sometimes I just can't contain all the joy that's inside me and it just comes gushing out. I love it when my nannies play Frozen on the TV because I can sing and dance to my heart's content. I'm one little guy who's not afraid to "let it go!"
When I'm not singing and dancing, you might find me at the toy piano, or even better, behind a tiny drum set we have here. It's just the right size for me. I get a kick out of beating on the drums, and the more I drum, the more I crack up.
Another thing I like to do inside is ride my big, white, stuffed bunny. He's a perfect fit and his ears make really good "reins." I especially love to show new people how he and I can go places. My bunny is a little top-heavy though, and sometimes when we stop, I end up doing a forward roll off the front of him. It's so much fun!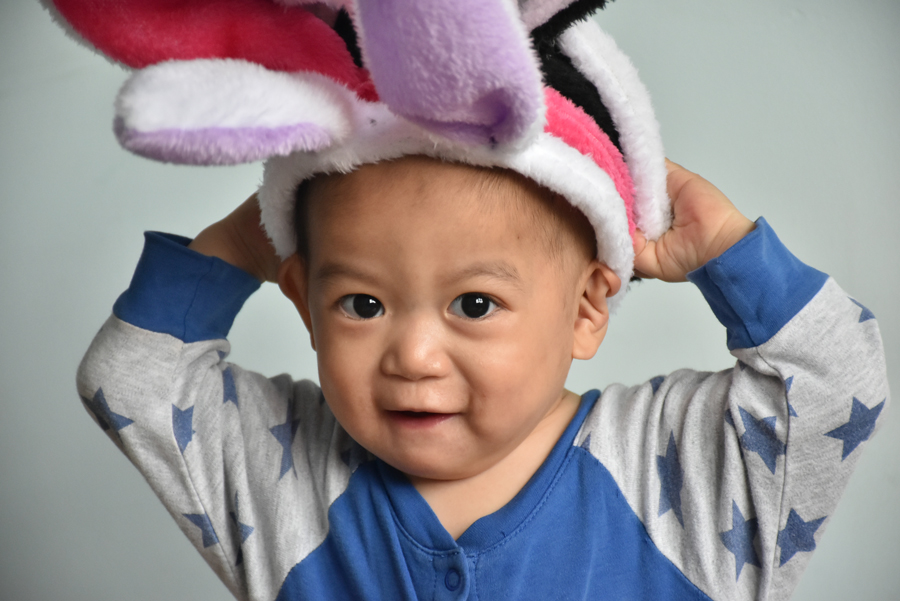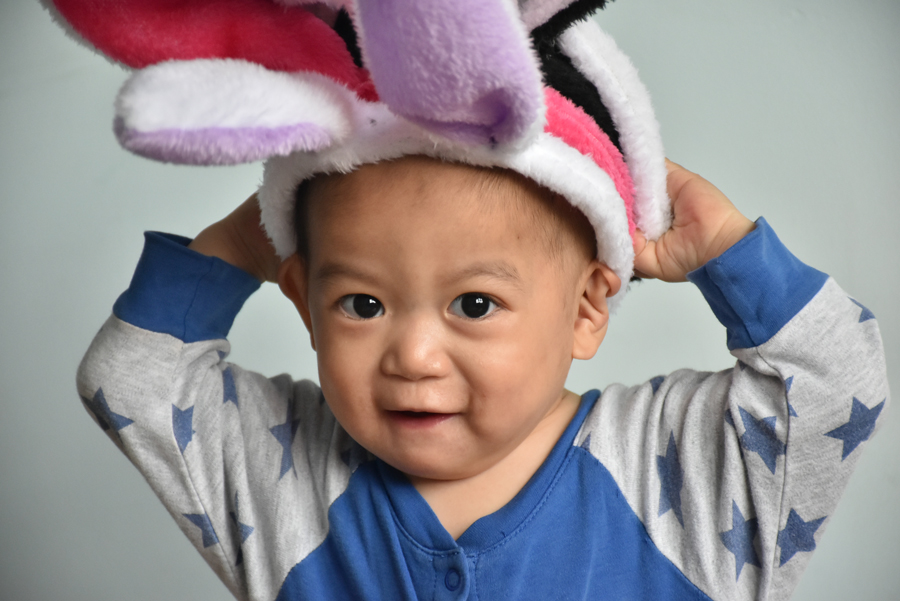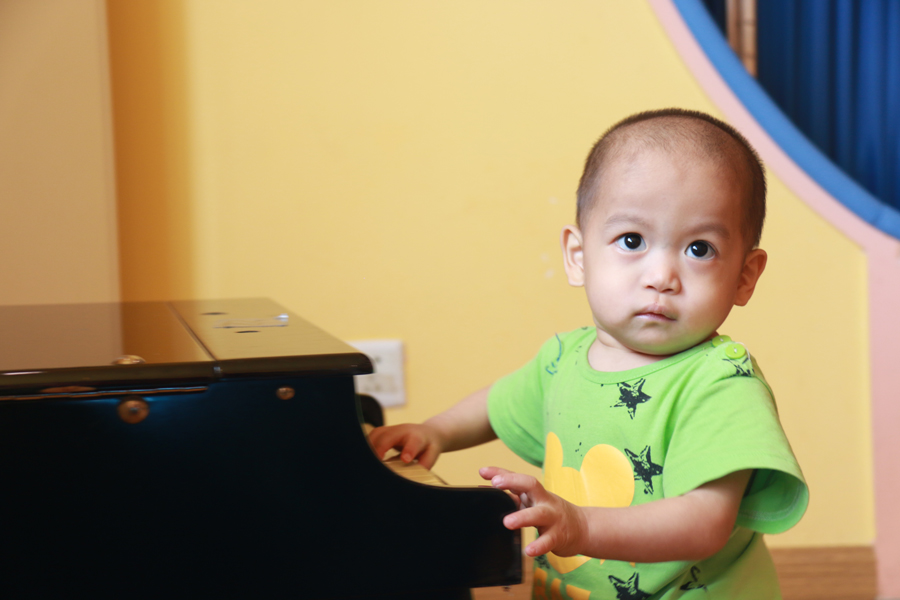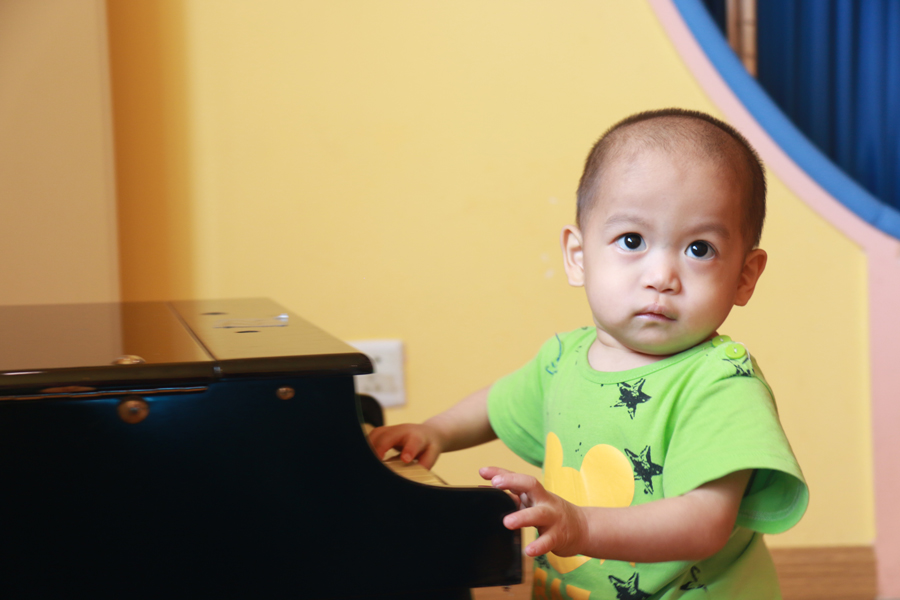 My physical therapist and others I interact with describe me as pure joy. They think I'm a ball of fire, super smart and simply delightful. That includes my nannies, too. They're so proud of me and love to have me show off for visitors.
Besides all the fun I have every day, I have a unique ability to see the needs of the children in my room. My compassion and awareness of others is amazing for my age. I have a "big sister" who is very special to me. She's not able to get around as easily as I am. I love helping her in whatever way I can, and when it's snack time, you can be sure that my treat is her treat, too.
The world is such an exciting place with so much to see and do! It's not surprising, given my spitfire personality, that when the day is done and the kids are all going to bed, I am always the last one to go.
Please keep Crispin in your prayers. He's an adorable little firecracker! His greatest need and our greatest hope for him is that he will find a forever family of his own.
* Please note that this piece was written creatively in first-person narrative in an attempt to give you a glimpse of Crispin through his own eyes. This text is not intended to be an accurate representation of his verbal level or his proficiency in English.