English Name: Enoree
Gender: Female
Age: 6.5 years
Enjoys: Bath time and bubbles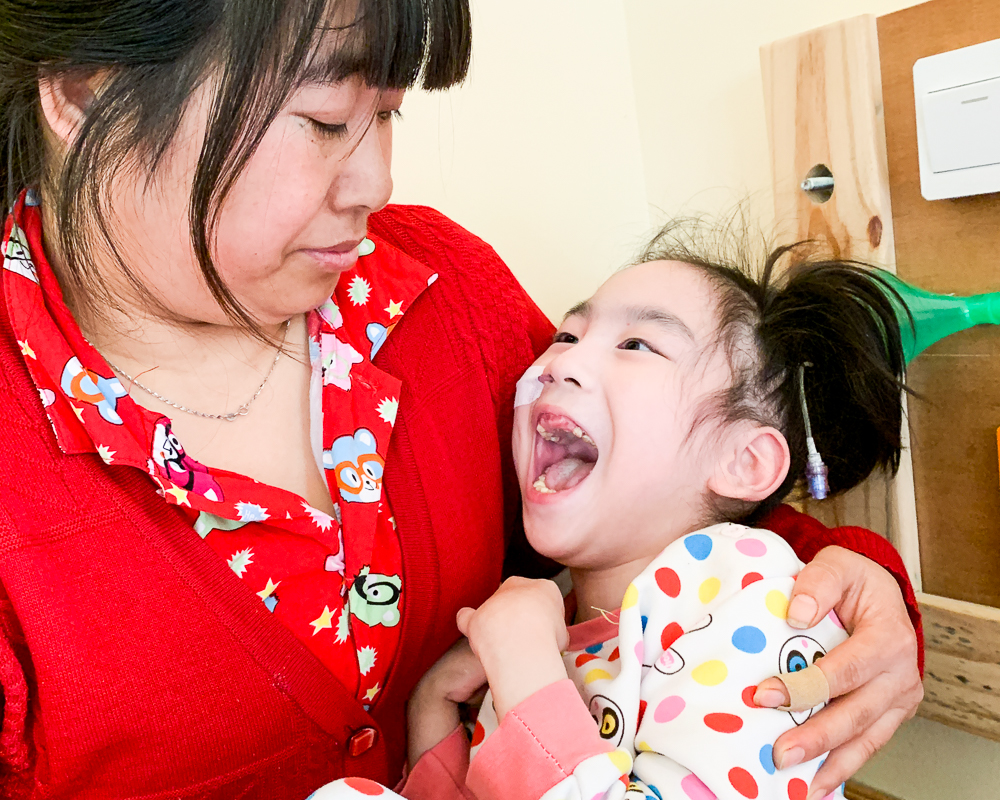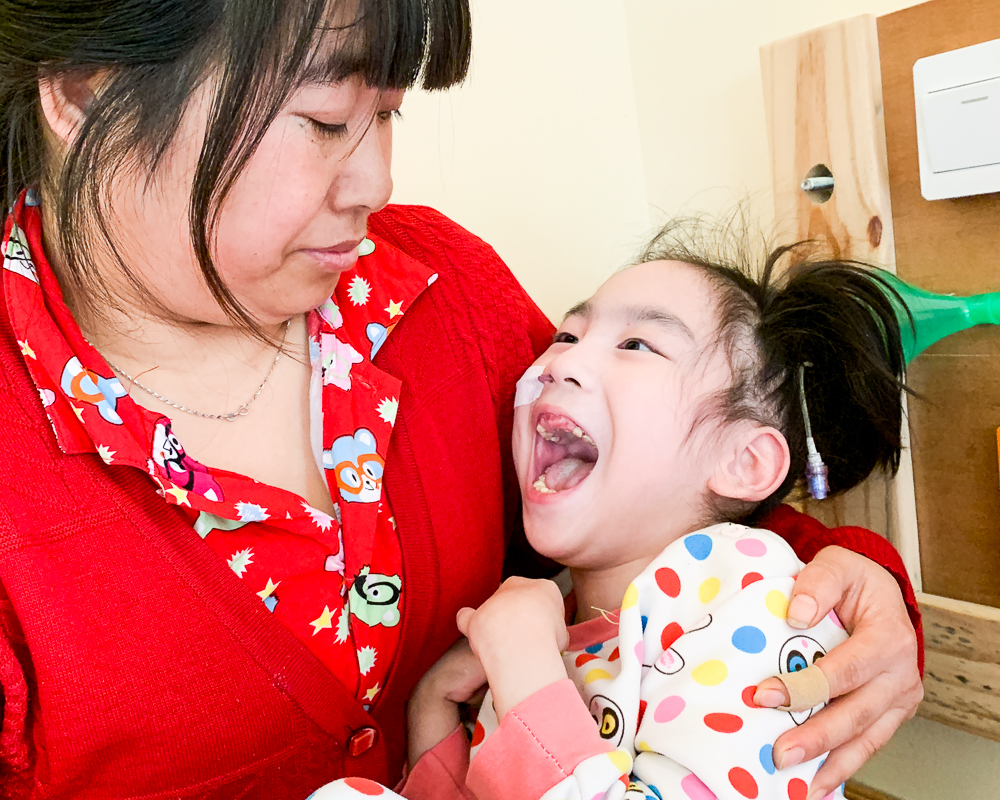 Enoree is a little princess whose radiant smile lights up the entire room. We had the great blessing of welcoming her into care when she was just twenty-one days old. Since that time, we've enjoyed watching her grow into the sweet little lady she is today.
Enoree was born with cerebral palsy and was very small when she entered our home. With appropriate interventions and lots of tender loving care, she was able to gain weight and thrive.
With a gentle nature and a lovely smile that seems to cover most of her face, Enoree is a delight to her caregivers and those around her. She likes to be held by her nanny and always responds with joy when she hears her name called.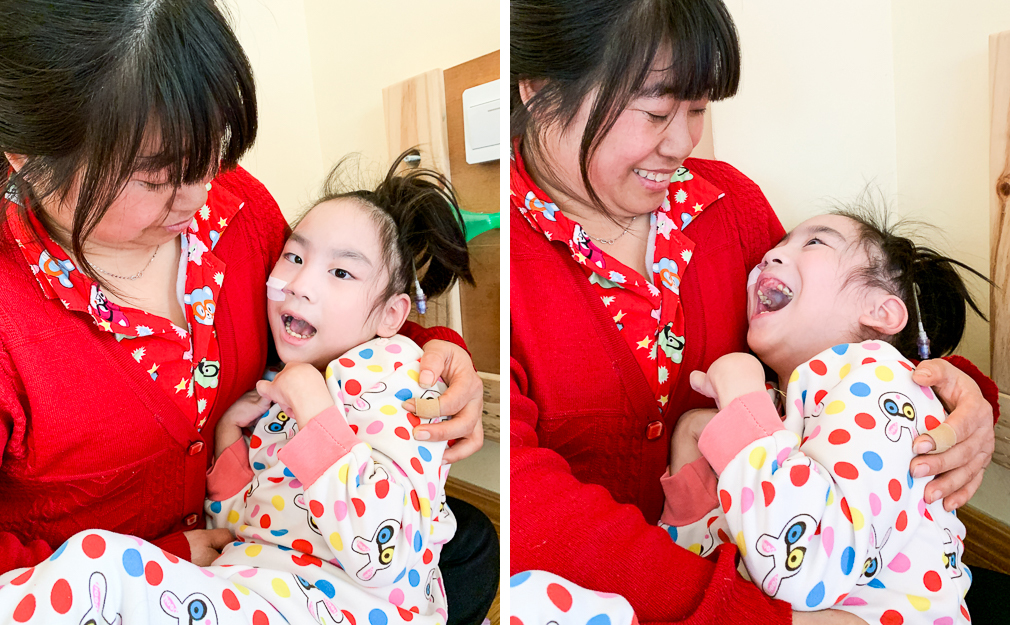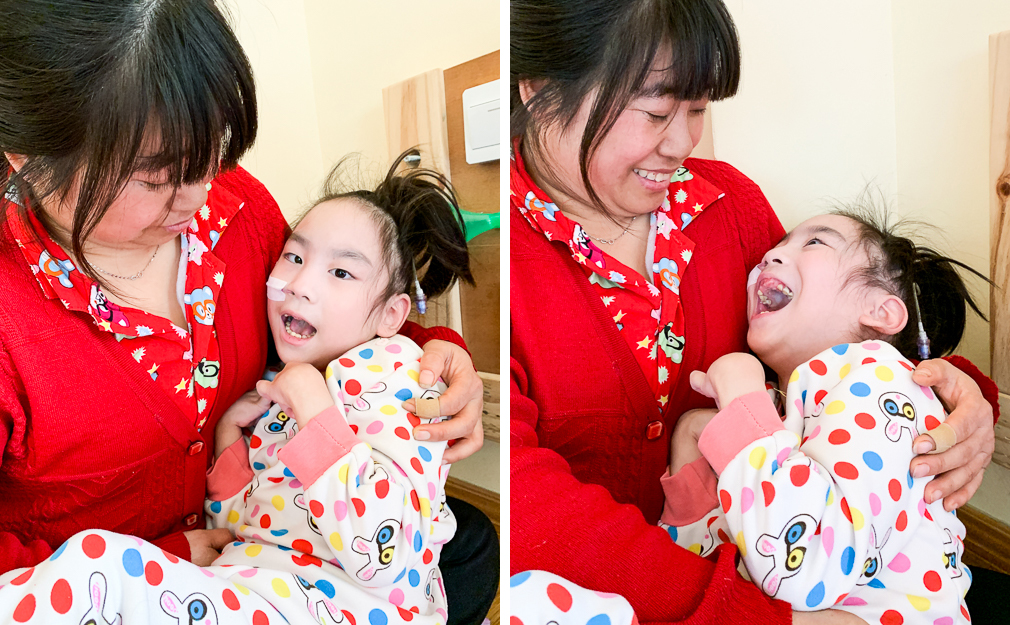 Rattles and maracas are two things that are sure to bring a smile to Enoree's face, as will just about anything that makes a sound. She enjoys bath time and loves bubbles—in or out of the tub! Her nannies do a good job of getting her "dolled up" each day, and we enjoy seeing her cute little ponytail or pigtails.
During the week, our girl gets to participate in physical therapy. While we absolutely cherish the opportunity to care for Enoree day after day, we do realize her greatest need is for a family of her own through adoption. Please join us in praying for this precious child.