English Name: Eudora
Gender: Female
Age: 2.5 years
Enjoys: Bright and sparkly colors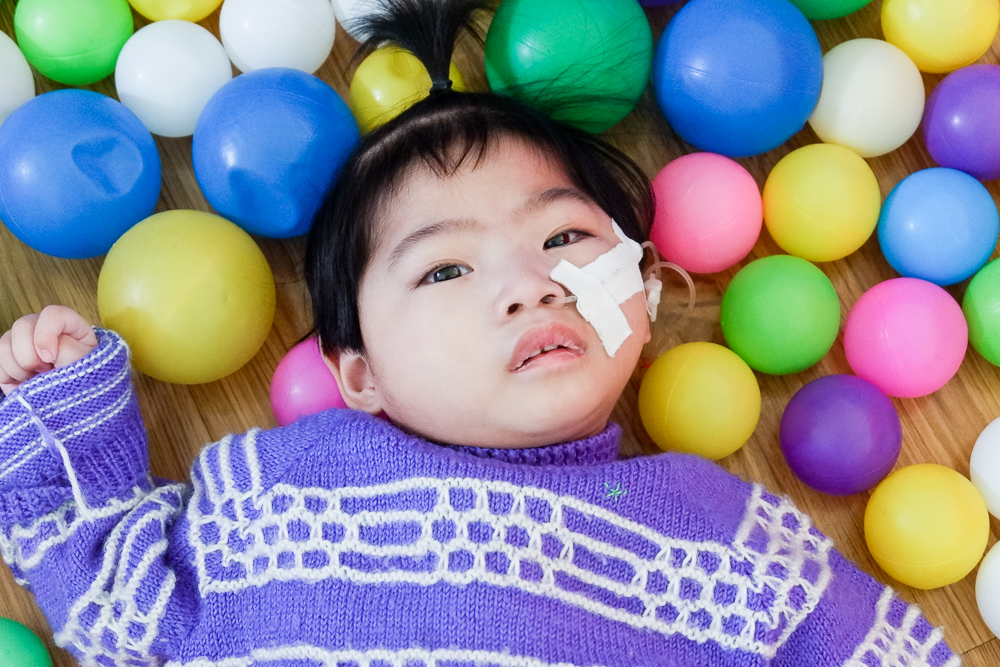 Meet Eudora! This sweet girl came into our care in 2021, and ever since her arrival she has brought peaceful joy into her Hope Healing Home. Her nurses say that she is most content when she snuggles up close to her nanny and falls asleep in her arms. Her smile peeks through whenever her nanny whistles a tune to her or when she hears the rambunctious children in her room laugh and sing together.
Eudora likes to spend time laying on the comfy play-mat in her room and enjoys looking up at her smiling nanny holding a toy for her to observe. When it's time to eat, her nanny talks to her in low, comforting tones that relax Eudora and make mealtime a time for connection. During these moments, Eudora shows her nanny how she feels by smiling or scrunching her nose. We love to see these responses from her!
Eudora was born with cerebral palsy, but like a typical two-and-a-half-year-old, she loves to engage with others, listen to music, see bright and sparkly colors, and be hugged and kissed by her nanny.
We are so humbled and honored to care for this darling little sweetie! Access to loving relationships, numerous resources, and exceptional medical care make an incredible impact on the lives of children like Eudora. Will you pray for her continued health and that she will soon know the love and security of a family through adoption?