Child Spotlight: Jonathan (Update)
English Name: Jonathan
Gender: Male
Age: 5 years
Enjoys: Spicy foods and all things fast!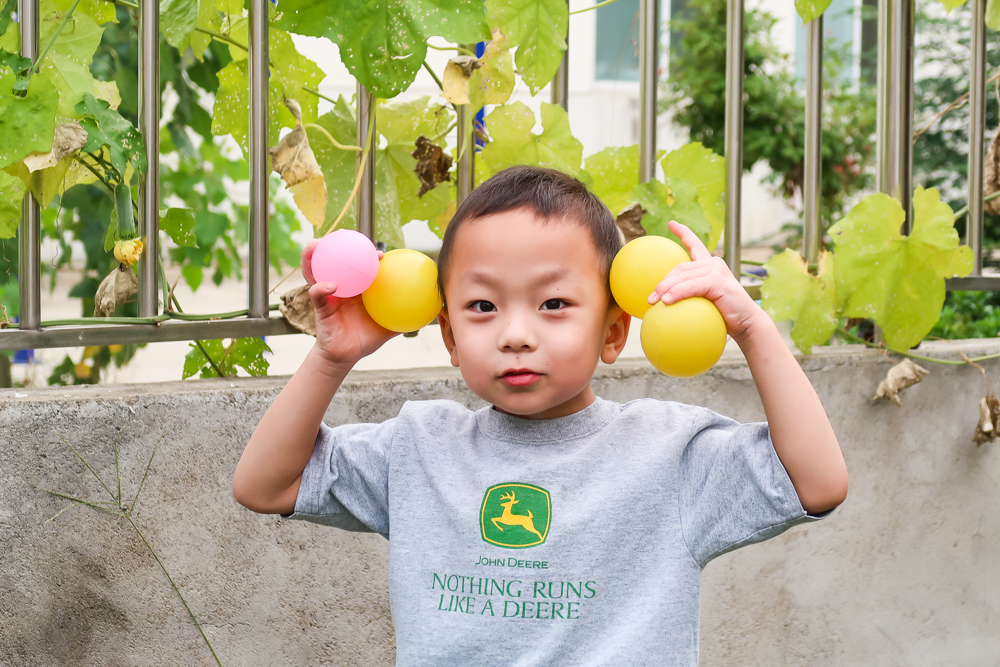 We are thrilled to be sharing part two of our updated twin spotlights with you! It's Jonathan's turn in the spotlight, which is exactly his favorite place to be! If Rafael takes the role of "big brother," Jonathan fits comfortably into the role of "baby brother." He is full of personality, spunk, and fire! This boy lives his life at "full speed" with fast songs, fast dances, fast cars, fast games, etc. The faster it can go, the happier Jonathan is!
Jonathan has a big silly side and always likes to make others laugh. He enjoys "living on the edge" and asks for his meals to be extra spicy! He's not too picky about most things, except he's not a fan of tomatoes, ketchup, or socks with his shoes. Unlike his brother, Jonathan doesn't mind getting dirty—in fact, the more paint on his hands than on the paper the better! He is competitive in his play and sport, and he's always ready for a bicycle race or any other challenge that comes his way.
In preschool, Jonathan is said to be quick to participate in any game, craft, or activity. He is always eager to go to class and tell his nanny all about what he's learned when he returns. When not at school, he loves to play outdoors, to jump on the trampoline or into the ball pit. He's often heard singing along to songs either from class or his own made-up versions of songs!
Jonathan is known to feel his feelings big and to show them in big ways! This means when he is happy, he is beaming with joy and hugging his loved ones in tight squeezes, and when he's upset, he wants the world to know it! When he is sad, he becomes very attached to his nanny and wants to be held and comforted. We love how passionate Jonathan is, and it balances the logical, matter-of-fact way his brother, Rafael, operates. They are the perfect balance to tackle the world together!
Jonathan was brought into our care as a newborn with a gastrointestinal condition. We are so honored to have been given the role of loving and caring for him and his twin brother, Rafael. To watch these boys overcome great challenges together is something we do not take for granted. We are thankful for every day spent with this courageous twosome, and there is nothing sweeter than watching them blossom in front of our eyes!