Hello! My name is Kenny and I was born in 2017 in the Henan province of China. I was born with a gastrointestinal condition. I was first admitted into the care of New Hope Foundation in early 2018 when I was just two months old. As you can guess from my early photos, it's no surprise that my nurses and nannies fell in love with me right away… I mean, how could anyone resist this chubby and lovable little face, right?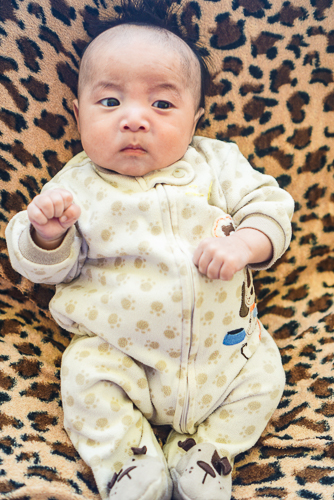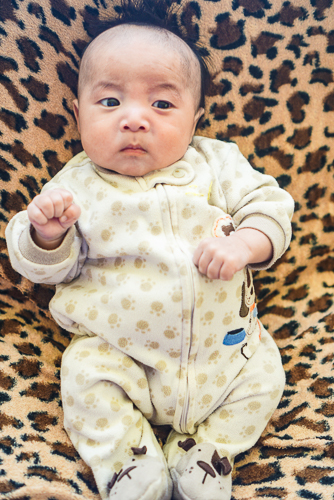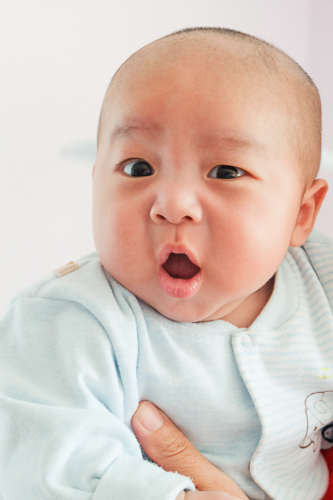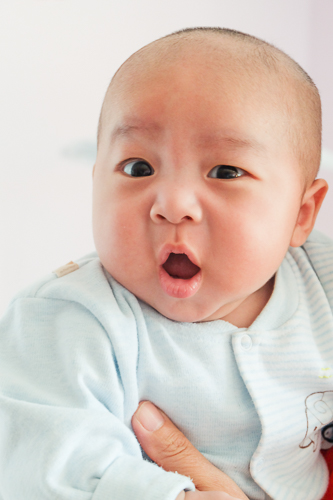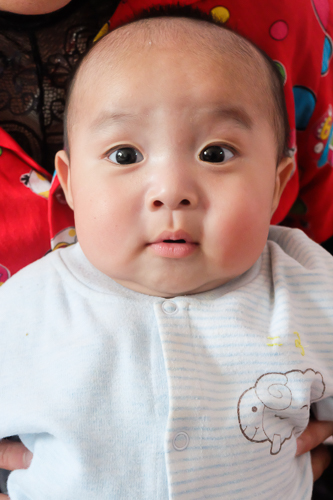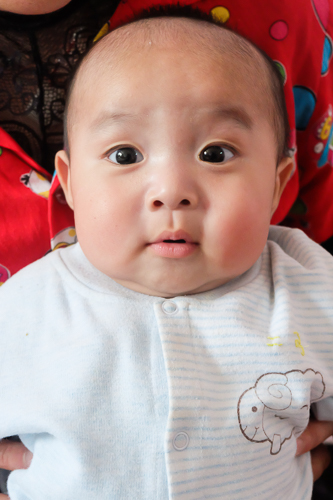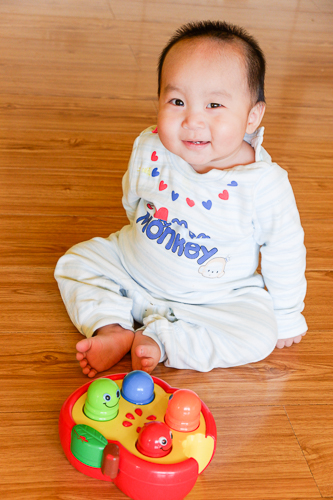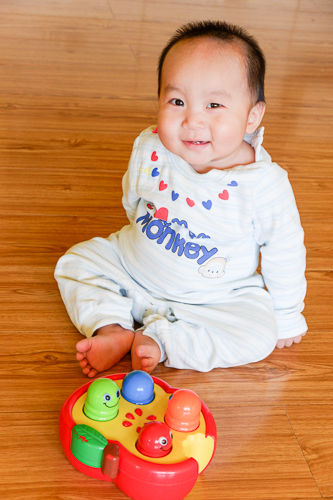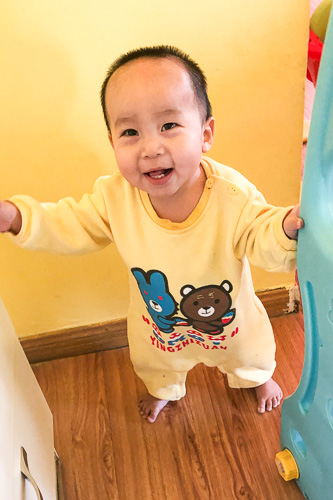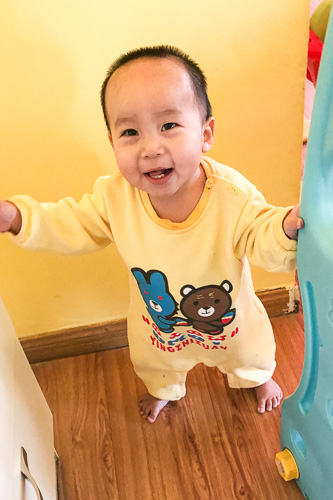 During my first year I continued to grow bigger and stronger, and shortly after my 1st birthday, I was able to have one of the surgeries I needed. This surgery was arranged in conjunction with MedArt, which is a group of doctors from Hong Kong who have worked closely with New Hope to help me and many of my friends get the surgeries we need.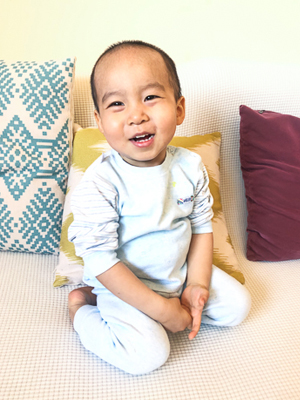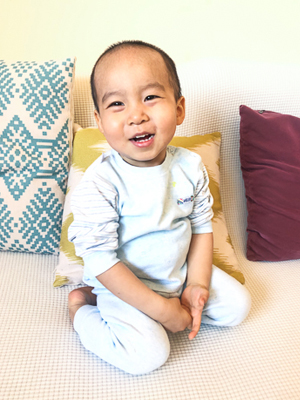 Today I am a happy and playful two-and-a-half-year-old toddler with a contagious laugh. I usually take time to warm up to new people and can be quite shy, but with those I feel comfortable with, I love to spend time giving lots of cuddles and hugs. My best buddies are Bennett and Misty; our nurses call us "The Three Musketeers" and sometimes we can get into a bit of mischief when we're together… but hey, we're kids, what do you expect? But when we aren't getting into a bit of toddler trouble, we do love helping our nannies with the smaller children in our nursery.
One of the things I love most is getting to play outside. Due to the COVID-19 outbreak earlier this year, our Care Center had to be on lockdown for several months, but I am so happy that we finally get to go outside to play now. One especially fun time recently was getting to have a special Easter egg hunt. Our nurses hid lots of plastic, brightly-colored eggs and our nannies helped us find them. Not only did I get to be outside, but I also got candy! Life doesn't get much better than that when you're two years old!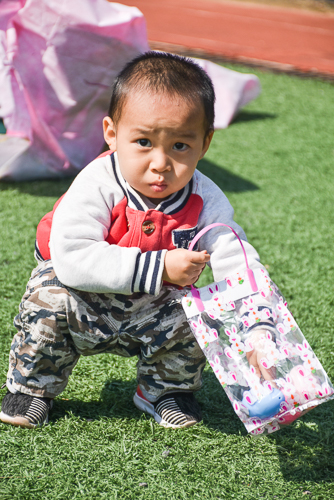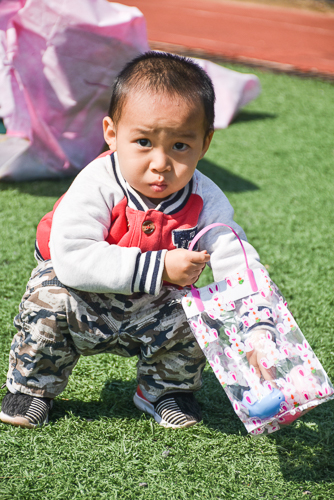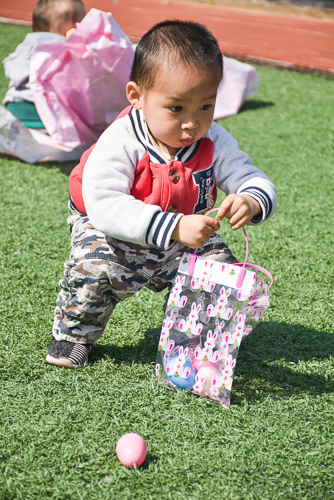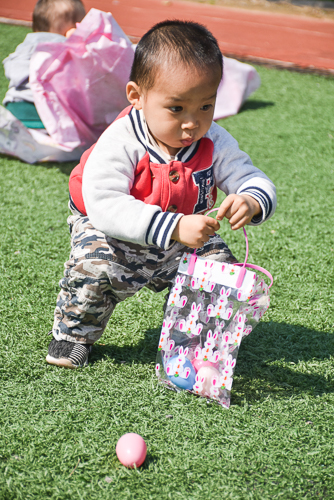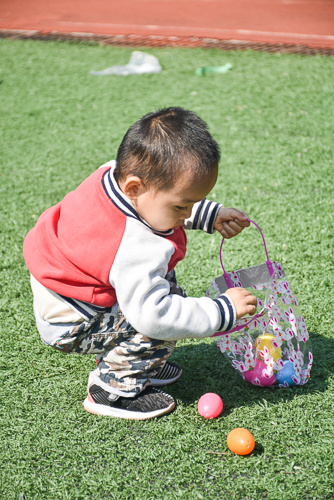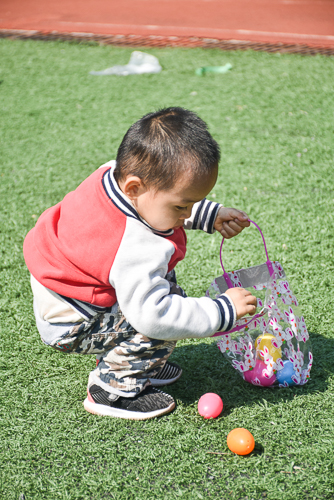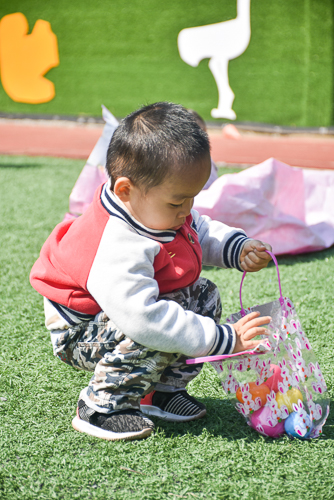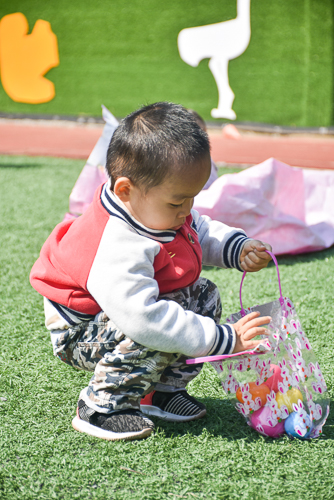 Please pray for Kenny and all of the children in our care as we continue to provide loving care for them. Please pray for continued protection over them and over our staff. Our greatest hope for Kenny, as with all of the children in our care, is that he will one day know the love and permanence of a family; a family to call his own.
* Please note that this piece was written creatively in first-person narrative in an attempt to give you a glimpse of Kenny through his own eyes. This text is not intended to be an accurate representation of his verbal level or his proficiency in English.