English Name: Oriel
Gender: Female
Age: 2 years
Enjoys: Cuddling her favorite stuffed animal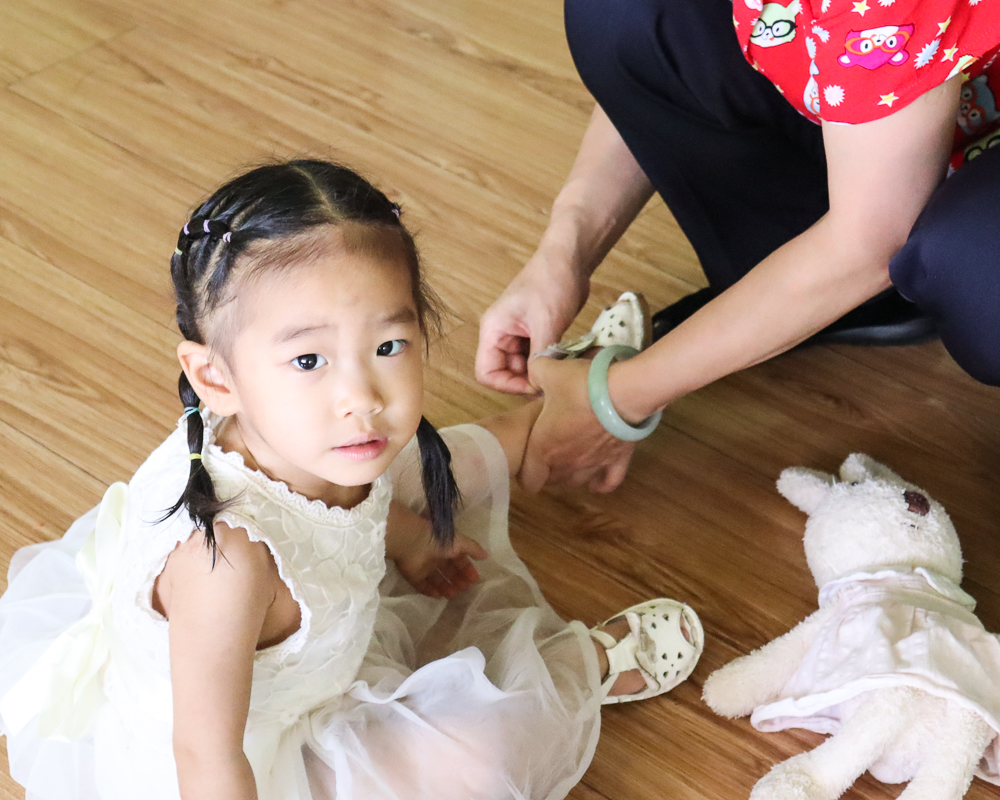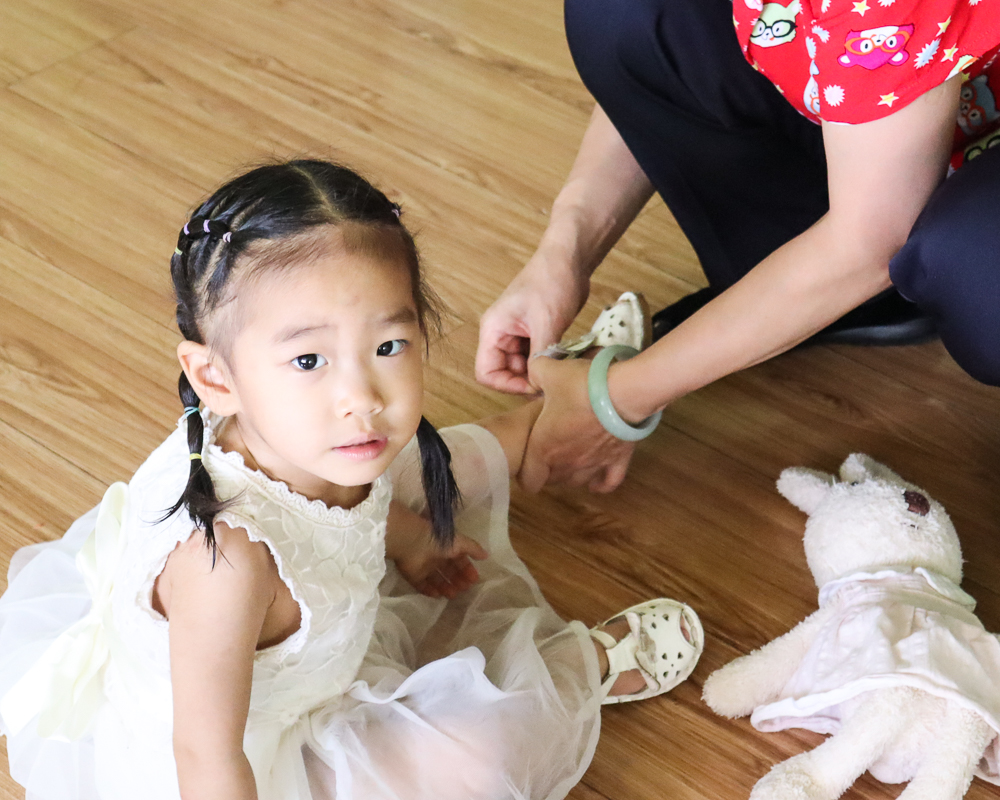 Oriel came to us when she was just two-and-a-half months old with a gastrointestinal condition that would eventually need surgical intervention. She was able to have the operation she needed just a few months before her second birthday. Her surgery was arranged and made possible in conjunction with MedArt, a group of doctors from Hong Kong who've worked closely with New Hope over the years to help many of our children.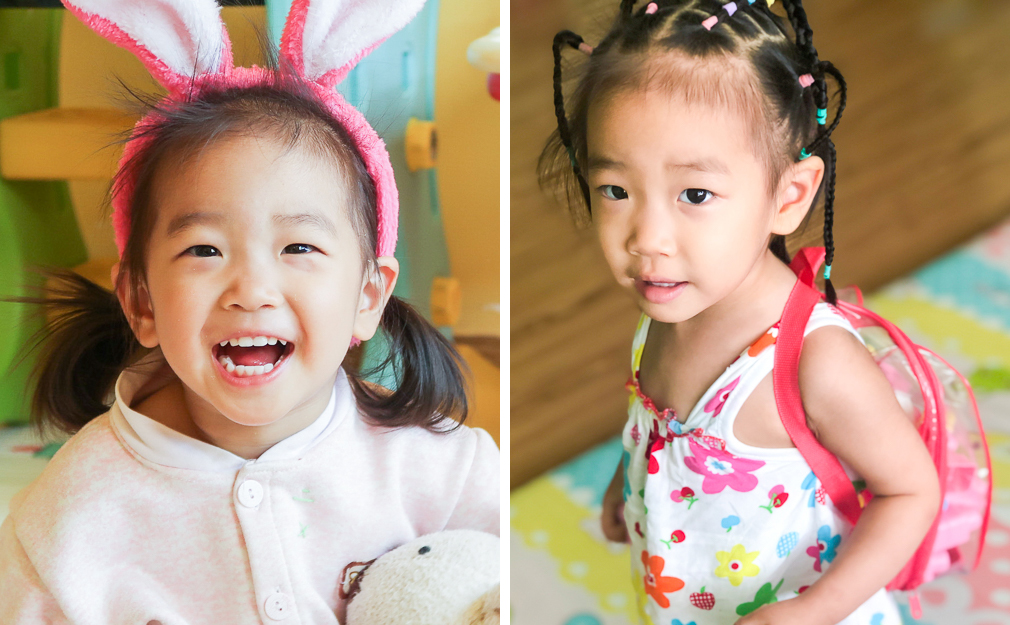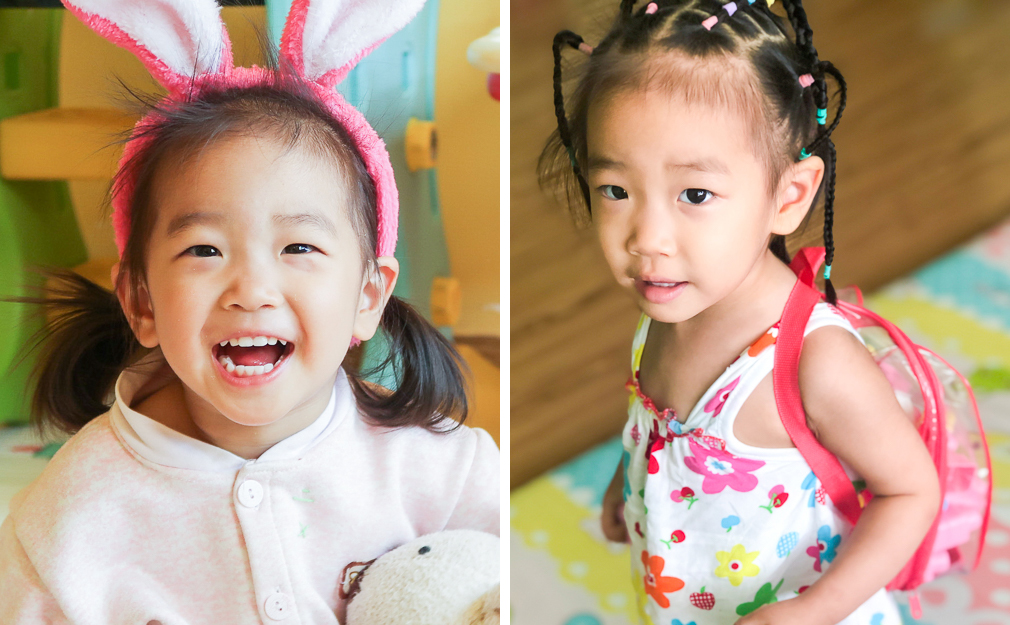 Oriel is now an energetic toddler with a radiant smile who loves to play with our other children, especially her best friend, Marikit. The two of them really know how to have a great time together! She loves her nannies very much, too, and is adoringly attached to them. She is happy and content to interact with others as long as one of her nannies is close at hand. Oriel can often be heard chattering away to her friends, but she will quickly default to her shy side when she realizes someone else is listening.
Any reservations our little princess might have fade away whenever music is turned on. She delights in dancing to the children's songs that are played in her room. She enjoys assembling oversized Legos and often puts them into her snazzy see-through backpack, which she then proudly carries around with her. She also has a favorite stuffed bunny that she tenderly cares for in the same way she sees her nannies care for her and the other kids.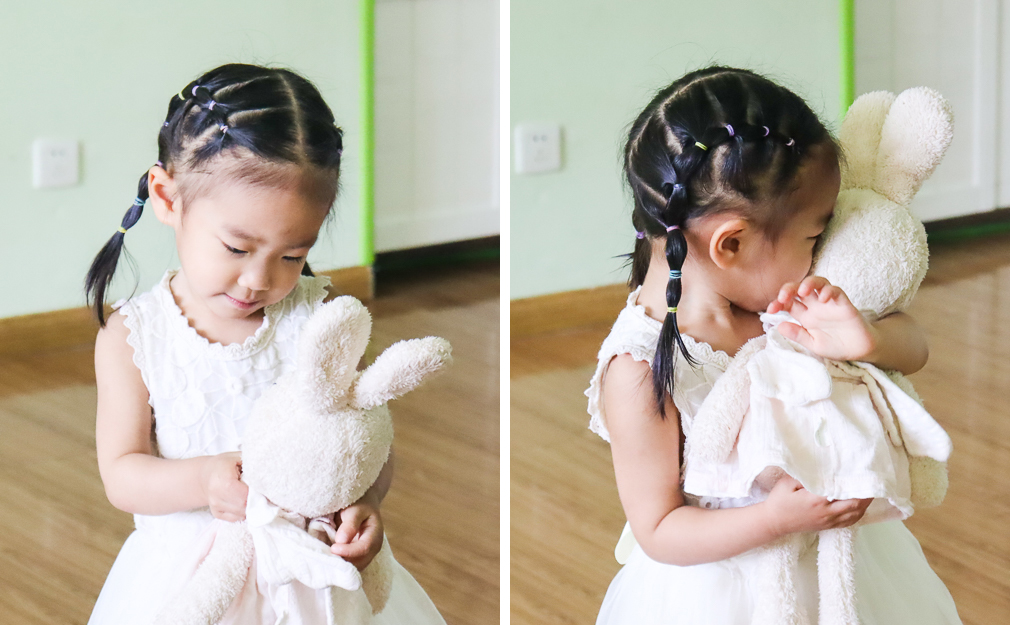 It's been a true joy to watch Oriel grow and develop into a sweet and capable toddler. Prior to the COVID-19 outbreak, she was attending preschool, and we know she will continue to blossom once classes are permitted to resume. We delight in being able to care for Oriel, but we know that her greatest need is to be adopted into a family she can call her own. Please join us in praying for this precious girl.