Child Spotlight: Rafael (Update)
English Name: Rafael
Gender: Male
Age: 5 years
Enjoys: Problem-solving and being the big brother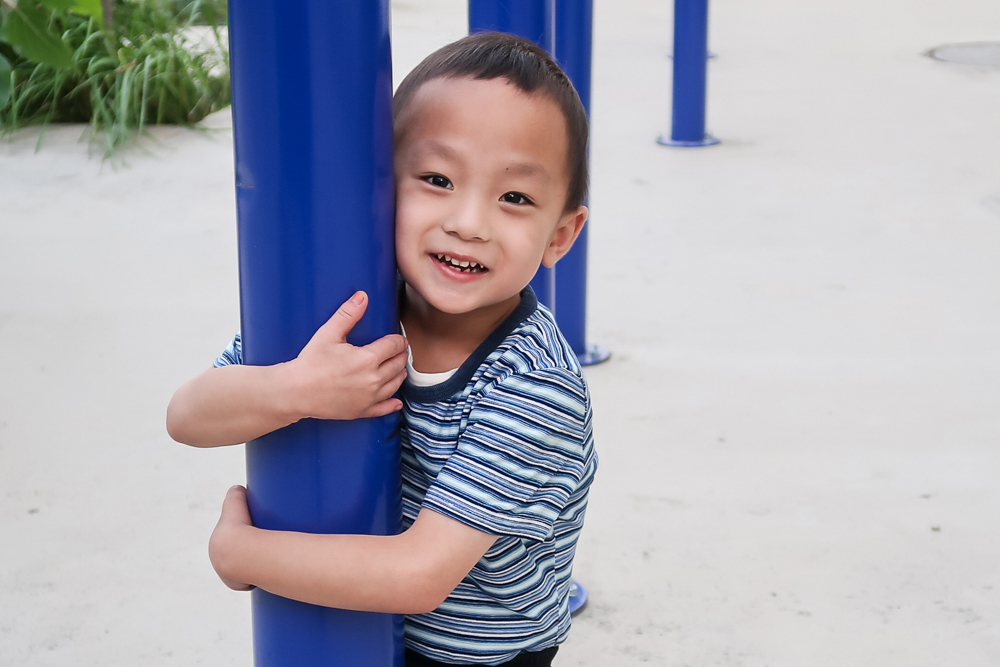 We're thrilled to be able to bring you updated and individualized spotlights on the twins, Rafael and Jonathan! Their first spotlight was back in 2019 when they were not yet even two years old, and now, just newly turned five, you can imagine how much they've grown. Since they have developed such unique personalities, we decided they each deserve a spotlight of their own.
We'll start today with Rafael as he has taken on the "big brother" role—not just to Jonathan, but to all the younger children and babies at his Hope Healing Home. He is responsible, organized, and helpful. He likes to think through every obstacle logically, keeping his processing to himself until he has mastered the task, then completing it methodically and tactfully.
One of Rafael's favorite hobbies is creating art. He loves to draw and is quite skilled at it. He combines and coordinates colors well for his age and likes to copy images—especially rainbows! Though he loves a good paint session, he does not enjoy his hands getting messy, so he prefers to use brushes and have a cloth nearby to clean up any stray paint splatters. His favorite color is green. Just as he is particular about his art, he is also intentional about his clothing. He likes to style-down his wardrobe with mostly long sleeves, pants, and socks (even on warm days), and the same goes for his food. He may not be as adventurous when it comes to messy or spicy meals, but he goes crazy over apples!
Unlike most five-year-old children, Rafael would prefer a good book or a coloring page over watching cartoons and movies. Along with his artwork, he is most proud of his clay sculptures. His favorite pastime is molding shapes and designs out of clay and showing them to his friends and nannies. When he's not being a master artist, he enjoys playing outside on the trampoline or competing in bicycle races. Despite his aversion to messy hands, he'll be the first one to fearlessly pick up an earthworm out of the dirt!
In most areas, Rafael is quiet, observant, and shy. He likes to stick by his nanny's side and help with any task she may have and is the first one to volunteer to be a helper. He sometimes has a hard time leaving his nanny when it's time for school, but he always returns with a big smile and at least one art project to display. The one thing that really makes him beam with joy is turning on a favorite song to dance and sing to with his best friend (and brother), Jonathan!
Rafael was brought into our care with his twin at just three days old. He was born with a gastrointestinal condition and has shown us his bravery and resilience every single day. We are so thankful that he has his brother by his side and consider it an honor to love, know, and care for them both.