English Name: Roswell
Gender: Male
Age: 3 years
Enjoys: Being in reach of his nanny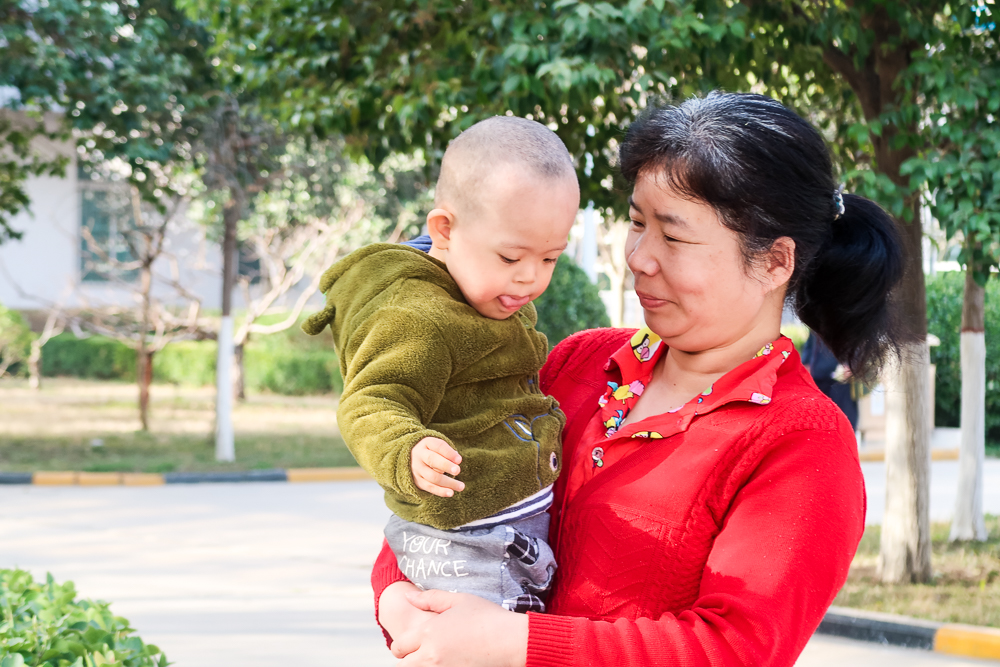 It's World Down Syndrome Day (3/21), and what better way to share in the celebration than to introduce you to our sweet friend, Roswell!
Roswell is three years old and full of all the goodness and sweetness he can muster. He has a wonderful attachment to his nanny and loves to be near her side whenever possible; whether he is playing with toys, being carried around during her tasks, or curled up in her lap during a quiet moment, he is most content to be within her reach. His empathy for others shows when he laughs as other children laugh or mimics their facial expressions. He attends physical therapy every weekday to build up his endurance and help with his development. He has made great strides, and you can see him beam with pride whenever he walks with assistance down the hall and others cheer him on! However, he's also content to scoot over to someone on his own for a nice hug as he is quite the speedy scooter!
Roswell was born with Down syndrome. This unique part of his story is what makes him the Roswell we know and love, and we wouldn't change an ounce of his perfect self! Down syndrome presents differently in everyone. Each individual has his or her own skills, challenges, joys, sorrows, triumphs, victories, and resiliency. Roswell came to us in 2018 with a gastrointestinal condition that he has exerted his resilience and tenacity to handle like a champ. We are so proud of Roswell and everything he brings to the world to make it a more loving place!
Will you pray for and celebrate the many children in our care and around the world with Down syndrome today? Our greatest hope is for Roswell—and so many other incredible little lives we know and adore—to someday know the love and security of a family through adoption.