Hello! I'm Winslow and I was born in 2011 in the Henan province of China. I came into this world with a condition of my nervous system, and I was admitted into the care of New Hope Foundation when I was just over two years old.
I'm a happy little boy and always have been. I am well behaved and I have a smile that turns on easily. If I notice that you are coming toward me to play, my smile will quickly turn to laughter. And don't tell anybody, but I have a spot on my neck that is super-ticklish, and ever since I was little, if someone happens to touch it, I will burst out with explosive laughter!
Maybe I laugh just because I like the sound of laughter. I'm not really sure. I also like listening to songs and playing with toys that make music—or just noise in general. I'm happy with bells, pianos and rattles alike. I like to bounce up and down, and enjoy being cuddled, too. And unlike a lot of other kids, I love bath-time. You can hear me laughing and giggling all the way down the hall! And after a bath, there's nothing like a good back massage, I say.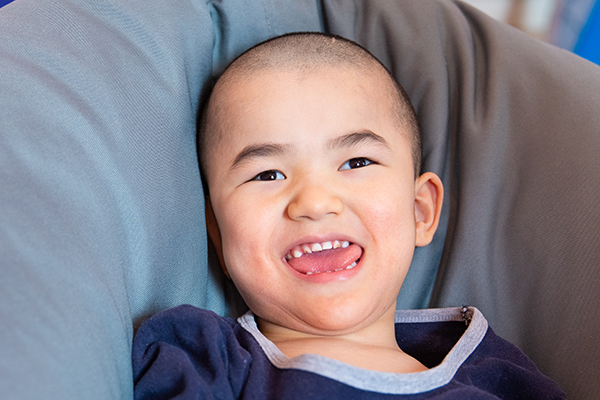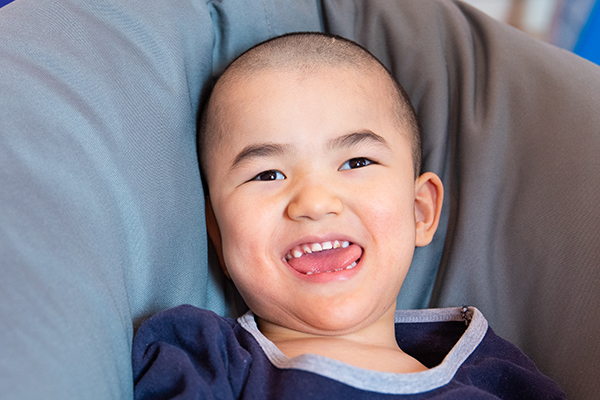 Believe me, all that laughter and giggling can wear a guy out, and my nannies know that when I go down, the "Do Not Disturb" sign goes up. I can be a little cranky if someone bothers me while I'm trying to sleep, but no worries. A little music will make it all better.
I have spent time in three of the four Care Centers operated by NHF and have been well taken care of in all of them. Time has flown by so quickly and I'm now eight years old. Even though I love my nannies and the place where I live, it would be a dream come true to have a home and a family to call my own.
Please keep Winslow in your prayers. He's a precious little boy with an infectious laugh! His greatest need and our greatest hope for him is that he will soon be found by his forever family.
* Please note that this piece was written creatively in first-person narrative in an attempt to give you a glimpse of Winslow through his own eyes. This text is not intended to be an accurate representation of his verbal level or his proficiency in English.
​