Dear Friends and Supporters,
Many of you will have seen the announcement from Show Hope that they will not be renewing their annual grant agreement with New Hope Foundation. Show Hope plans to fulfill the current agreement's financial commitment, which ends in June 2020. As their donations have been the large majority of our funding for years, this could potentially have a dramatic effect on the future of New Hope Foundation's work here in China.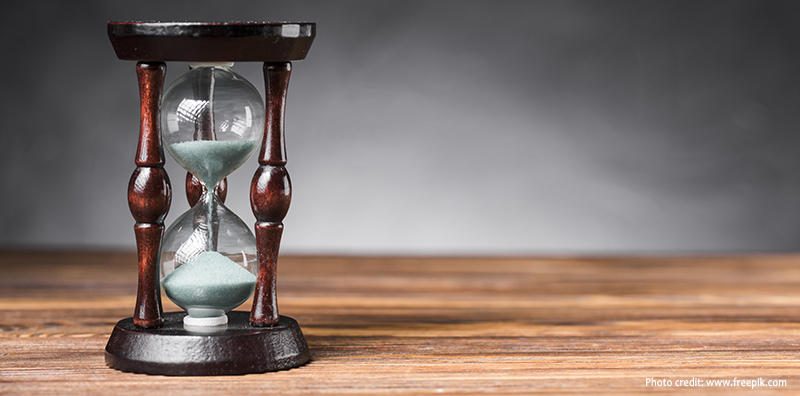 This is difficult news for us, yet at the same time we are so very grateful for the years of Show Hope's generosity, help, and friendship. They provided for the wonderful big blue building in Luoyang, Maria's Big House of Hope, named in memory of their daughter, Maria Sue Chapman. They funded Care Center after Care Center. They covered this work in prayer. Their helpful and loving staff supported us and carried us, and they gave practical help by sending boots-on-the-ground people to assist in numerous ways. These fellow workers have become like family to us. Show Hope blessed us with teams and visitors to give hands-on love to the children. The teams carried over countless bags of supplies, baby clothes, and other items to bless the children and staff alike. Also, they beautifully let sponsors know about the preciousness of the children so that they could receive much needed prayer and funding.
There is not adequate time or space to express the countless ways we have been blessed by Show Hope's partnership. When Joyce had a stroke (which actually ended up healing her), we did not know at first if she would survive. Show Hope prayed for her around the clock, supported us through that time, and gave needed financial assistance for us to continue caring for these children. While we are indeed grateful for all the money they have sent for more than a decade, we are most thankful that they joined with us, heart and hand, along this path for the season we had. It has been an honor to partner with them; we wish them well and God's richest blessings in the days to come.
As for New Hope Foundation, a new season is beginning, and the question we are facing now is, "Does God want us to continue the work He started, or is this His way of saying we have finished what He wanted us to do?"
Twenty years ago, when Joyce and I were sitting in a car after a meeting with some friends, Joyce turned to me and said, "I believe that God is asking us to get into a river. I have no idea where we will end up, but I believe that He wants us to stay in China and start a foster home for sick orphan babies." We had no idea that God's crazy love for these children would see us start what would become New Hope Foundation.
Since we first began, we have seen Him provide over forty-three (43) million US dollars, a crazy amount of money, which has been used to care for over 2,700 babies, many of whom we have seen adopted into loving homes around the world and here in China. He has also given us the privilege of caring for many terminally ill children in the amazing facilities that we have today. He has given us remarkable favor with the local authorities who have made us one of the very few non-government organizations to be registered in China to care for orphans.
All of this would have seemed absolutely crazy to Joyce and me as we sat in that car twenty years ago.
It has been a humbling ride in the river of God's crazy love for these children who are considered the least of the least here in China but so precious in His sight. We have seen God provide finances, facilities, supplies—even trees!—as well as volunteers and medical staff, many before we even knew we needed them. We have seen Him heal Joyce after many years of severe and debilitating pain.
We could go on and on about how we have seen God's love poured out through Show Hope and countless others, but we need to hear from Him as to what He want us to do today.
One of the principles in the Bible is to ask God to do crazy things, like Elijah who poured water all over a sacrifice he was asking God to burn. Or like the widow who collected as many pots as she could find under Elisha's instruction when she needed food. Jesus waited until Lazarus had been dead for four days before going to heal him. Then there's the whole crazy idea that the Son of God, Jesus, who created everything, would come and be crucified and take our place because of God's crazy love for us all.
Joyce, Dr. Martin, and I have agreed to ask God to do something really crazy so that we might continue to serve the precious children in our care and many more. We are asking Him to provide two (2) million US dollars by the end of January.
We are grateful for the six-month notice that Show Hope has given; this gift of time has allowed New Hope Foundation the chance to evaluate and prepare. Since Show Hope's contributions to this work are currently about 85% of our funding, and since we have medical and staffing considerations for over 200 children and about 300 employees, the New Hope Foundation Board of Directors needs to decide by February 1st if we will need to start taking steps to close down the work.
If we do not receive at least one (1) million US dollars by the end of January, then we will need to start closing Care Centers in February. However, if we receive twice that amount, we could not only continue through the end of this year but would have a healthy margin and potentially be able to help even more children in our existing facilities.
We are inviting you all to join with us on this amazing ride in the river of God's crazy love by praying with and for us, by contributing or pledging ANY amount, small or large, and by letting your friends know of this need. Please partner with us during this next season of New Hope Foundation. If the Lord wills, it would continue to be our honor and privilege to care for these priceless children.
Exciting times,
Robin and Dr. Joyce Hill with Dr. Martin
​