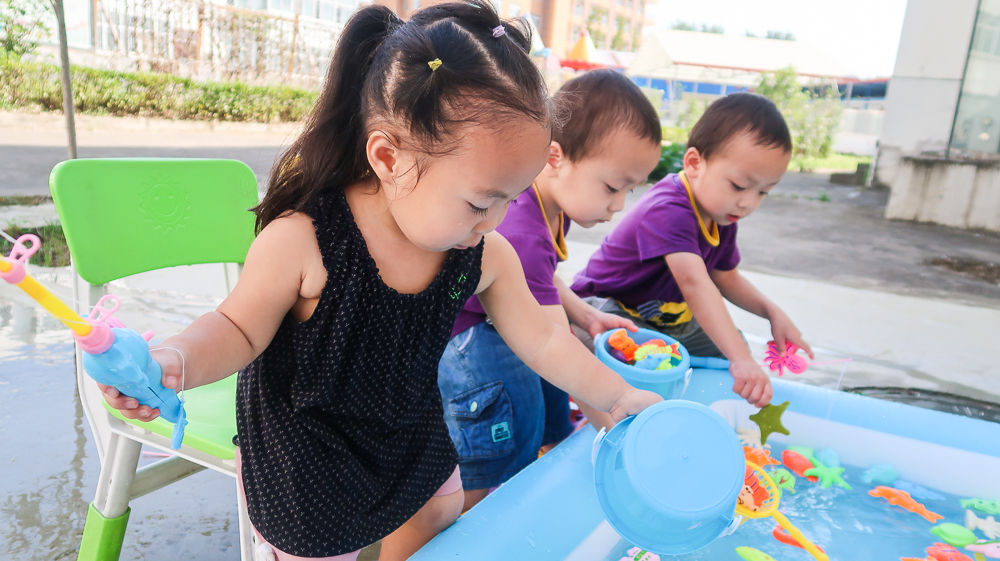 Recently, at one of our Hope Healing Homes, some of our nurses and nannies, along with many of the children, were seemingly nowhere to be found! As it turned out, there was actually no cause for alarm. They had simply gone fishin' while the weather was still warm and summer-like.
The kiddie pool out back was filled with water and served as the perfect "pond" for this joyful and very wet event. With rod-and-reel and tiny nets in hand, the children went "fishing" for colorful fish and other amazing creatures from the sea.
Many of the kids showed great interest in snagging their catch and adding them to their buckets one by one. Others were much more attentive to splashing the water around and seeing just how wet they could make their friends!
Take a look through the gallery of photos and you'll see that many happy memories were created!
We're so blessed to be able to provide these fun and memorable moments for the children, in addition to the best medical treatments possible, and the excellent before- and after-care for which we are so well known. Outdoor activities like these really help the children to blossom, learn and grow.
Disclaimer: No real animals were used for this event, and none of the staff or children were ever actually missing. We're pretty sure you already guessed that.