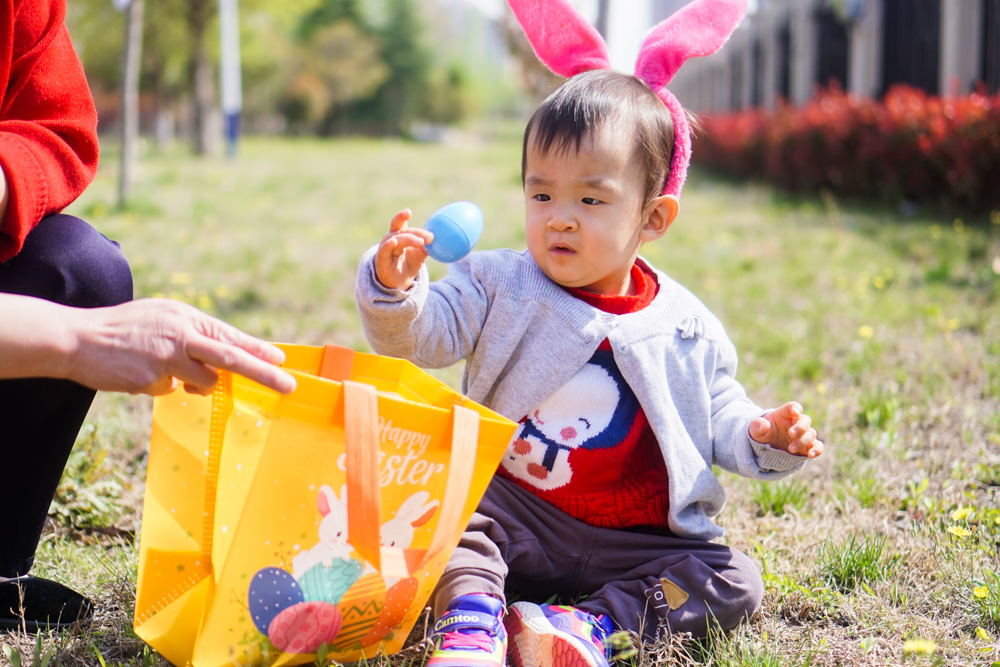 We are so thankful for the wonderful nurses of New Hope! While we've given them a special shout-out at different times during the last three years or so, enough can't be said about their dedication to the children and their ongoing sacrifices for them. They have gone above and beyond to see that the children's needs are always met, that their lives and daily routines could remain as consistent as possible during challenging times, and that we could receive a steady supply of photos to document it all and share with you. They've worn many hats and we're so grateful.
Easter this year was no exception, and there was no shortage of fun and activity both indoors and out! The children enjoyed creating beautiful Easter decorations with colorful paints and tiny brushes, and they were so proud to show off their amazing works of art. Then they had a blast looking for hidden candy and small toys and collecting their treasures in vibrant Easter bags all their own. They loved hugging the bright metallic balloons, and as a special treat, some got to hold and cuddle a couple of real bunnies!
These brave and resilient children never cease to amaze us. We continue to be in awe as many continue to defy the odds. Their joy and determination are a constant source of encouragement, and we're so blessed to be able to extend the true love and hope of Easter to them year round.
We hope you'll enjoy the smiles and sunshine in the photo galleries below.