Name: Alyssa Bergontes
Joined NHF: March 2016
Home Country: Philippines
Position: Children's Nurse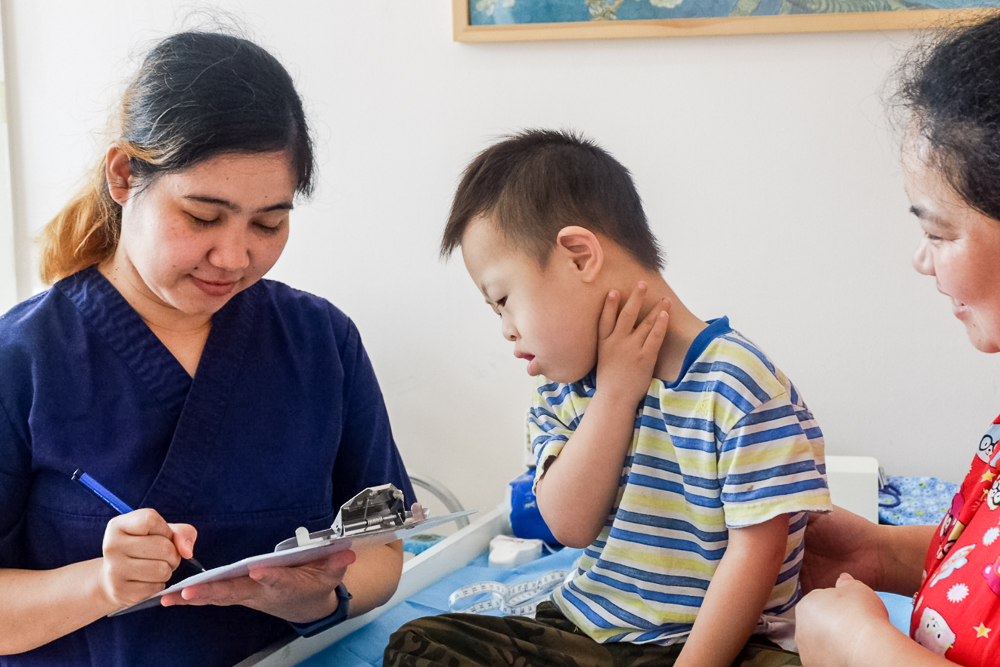 When did you begin working for New Hope Foundation and why did you want to work here​?
I started working for Robin and Joyce in March of 2016. The main reason I wished to work at NHF was because of financial need and the curiosity of what it would be like taking care of kids with special medical conditions which I had only read about in books.
My brother's girlfriend, Ednalyn, who is now his wife, was a staff nurse here, and she told me about NHF and the great work they were doing. I was working at a hospital when she informed me that they were looking for new nurses. I sent out my application via email, and they said I could come be a part of NHF. The journey of coming to China had a lot of setbacks, but it has been worth it.
Has your role changed at all over the years​?
I am a staff nurse working on medical aspects up to the present. But as time has gone by, I have also become a sister and a mother to these precious children, and that is the best role I could have. It is an honor to be with these precious children and to be a part of the team.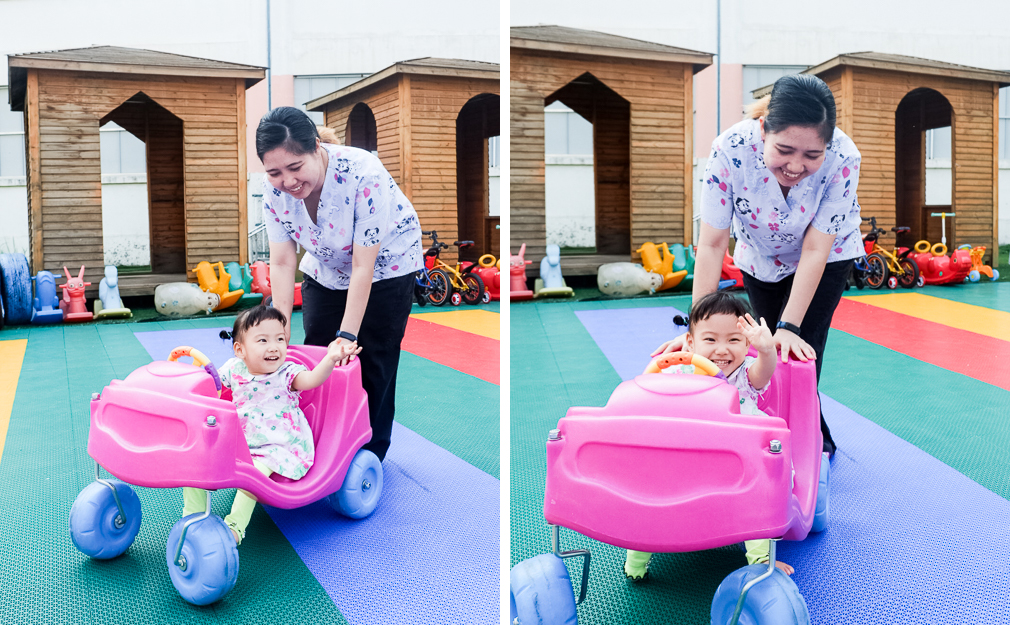 What is it that makes you stay with this organization​?
The management and colleagues are very accommodating and helpful toward one another. You are free to voice your opinion and they put it into consideration. I have gained another family: my China Family. The Chinese staff also try their best to understand my crooked Chinese, and they always ask if we need something. They are like our older sisters. I have fallen in love with the kids, and it would be difficult to leave them.
Tell of an event during your time here that has had a significant positive impact on you.
In five years of working for NHF, I have seen a lot of events that made me see how God works in mysterious ways.
Every child that we admit has serious illness, but they are continually fighting, living well, and some get adopted. Some end up dying but they fought well, and they are truly the ones who teach me to keep going no matter how hard your situation is.
When the Beijing Healing Home closed, it was one of the saddest moments for everyone, but I could see how positive Robin, Dr. Joyce, Dr. Steve and the Beijing staff were. It made me realize to trust God's plan because His plan is always greater than ours. And everything was settled without any problems. We must be positive in life no matter what.
Another one was the COVID outbreak. It was a crucial moment for everyone. It was a difficult situation of whether to choose to return home and be with your family or to stay with the children in China. I prayed to God and asked for His guidance. I talked to my family and loved ones (in the Philippines). In the end, I chose to stay and continue taking care of the children. I believe and trust God will protect those who serve Him, and He did. God never fails. With all the rising cases around us, He protected us from harm and our family. Be still and trust in God.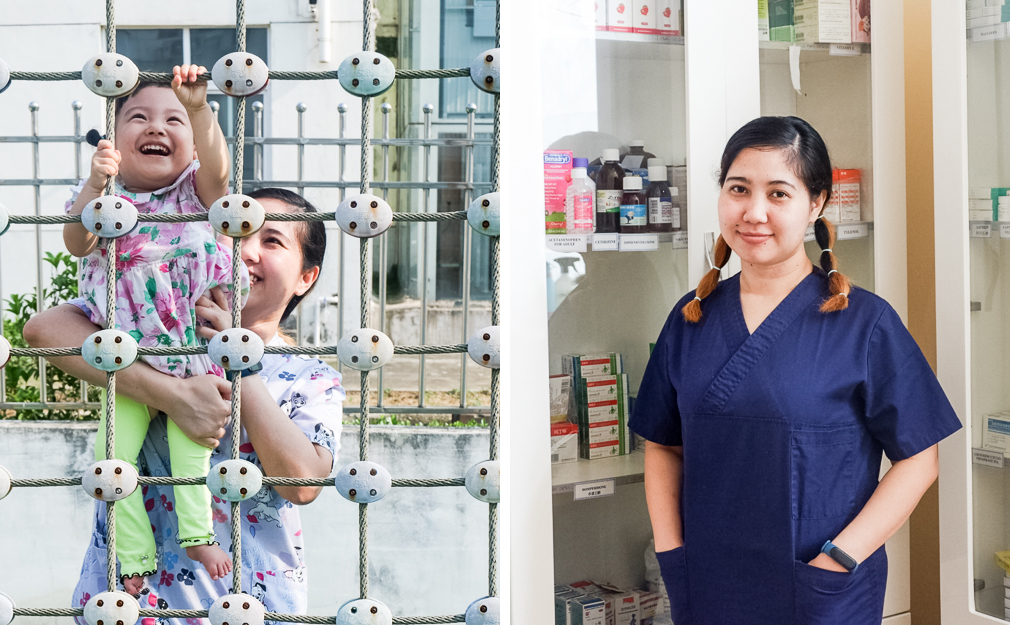 Has there been any one child who has had a special impact on you?
For the past years, I have met a lot of children. I have been there from when they got admitted all the way to their adoption or going back to their orphanages. Sometimes we have to let them go forever.
The one child who had a great impact on me was Kale. He had a kidney problem, as well as congenital heart disease, and malformation of his left arm. He was the first child that I took care of in Hong Kong. That was my first time to travel with a child on a plane. The time we spent in Hong Kong has been one of the highlights of my time at NHF. We were together for three months. He was very sweet, funny, and an intelligent child. He was really strong and a fighter. I admired so much how a child could undergo a lot but continue to have a happy disposition. He taught me to become a mom. I cried at the airport when I left him in Hong Kong to go back to the mainland. When I heard that he was to be adopted, I was sad because I would not see him, but also happy for him to have a forever family who loves him. After the adoption, I follow his mom for his kidney transplant journey and check on his latest pictures.
How has working here changed your life personally?
Working for NHF, I see what true love is. The moment we admit a child, we gave a piece of our heart to them. We nourish and care for them based on their medical needs. Each of them is precious and unique. It is hard thinking about how their birth parents could abandon them and the trauma it may cause them as they grow up. The children crave for love and understanding, and you must be patient. It is heartwarming to see nannies treat the children as their own, and also to know some of them will be adopted. The downside is that you will be heartbroken when saying goodbye. Still, we continue to do the same process with each admission. Taking a risk in love is what changed in me. I was afraid to reach out and I put a wall up because I was afraid to get hurt; but I realized you cannot love without hurting. Saying goodbye to these children will hurt a lot, but the memories we have and the love I have felt from them is worth it. Love unconditionally and you will see how your love can change your life and someone else's.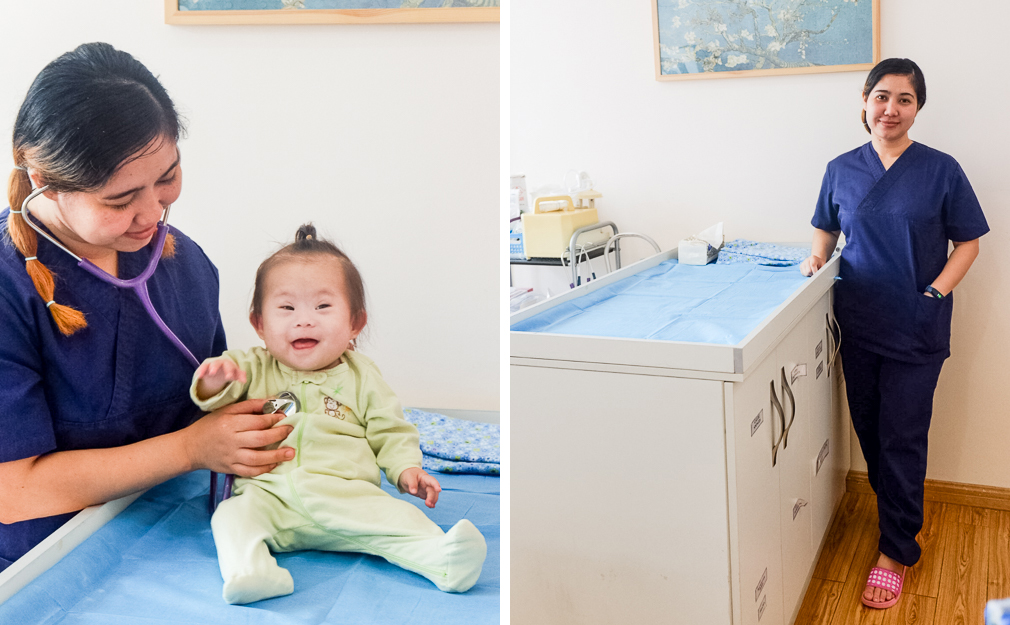 Is there anything else you would like to share?
Be always positive. Whatever situation or problems we have, negativity will not help us. Do not let it drag you down. Look for a solution or ask for help. We should always move forward. And if you are sad, play with a kid and your spirit will be lifted. It always works for me!
Say "I love you," and "Thank you." Ask for forgiveness or forgive, and enjoy life because tomorrow is not promised. Be kind to everyone.
"Trust in the Lord with all your heart and lean not on your own understanding; in all your ways acknowledge him, and He will make your paths straight." Proverb 3:5-6