Name: Danice Yurong
Joined NHF: January 2016
Home Country: Philippines
Position: Children's Nurse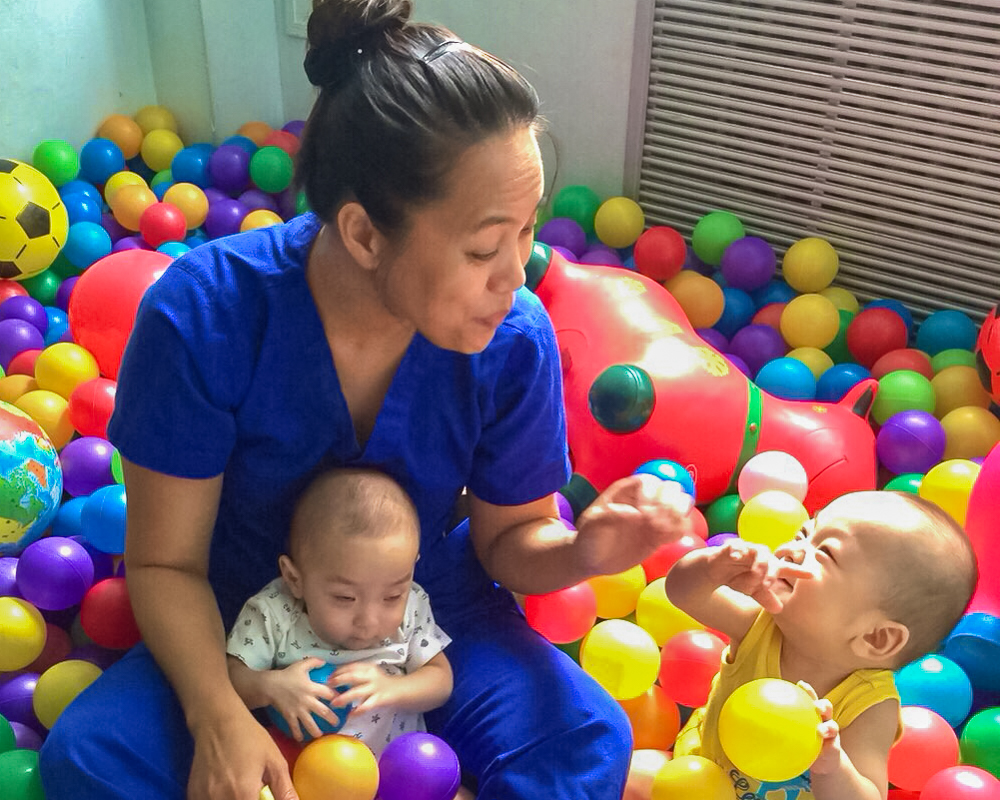 We recently caught up with children's nurse Danice and asked her about some of her experiences working for New Hope Foundation and caring for these precious children. Danice, like so many people around the world these last couple of years, has been impacted by the pandemic and so far has been unable to return to working on-site.
Why did you want to work for New Hope Foundation​?
The personal experiences I had from my previous job inspired me to be working with NHF. When my friend recommended me to apply for a nursing position, I grabbed the great opportunity.
What is your role and has it changed any over time​?
Aside from the nursing role and saving lives in an emergency, I am also committed to providing children's safety and good health, ensuring every day they felt happiness, loved and cared for. The nursing role has been the same. What changes over time was that the relationship with the children, nannies and other staff grows like a family.
Has there been any one child who has had a special impact on you?
All kids that I have cared for are all loved and will always have a special place in my heart. But the one I cared for during her hospital confinement and surgery in Hong Kong was my most unforgettable one. She was such a sweet girl. Before we traveled to Hong Kong, she only knew how to smile but never spoke any proper words. As days went by, we grew closer, treating her like my own daughter.
Seeing her, face and body pale, unconscious, unstable vital signs and many tubes connected to her after her heart surgery in ICU broke my heart, made me cry holding her hands, praying and fervently hoping she will survive. Gladly, two days after her surgery, she showed signs of improvement until she was discharged to her ward. One day, to my surprise, she was able to utter the word "Mama" and looked at me. I had tears of joy on that day! She was recovering well and regained strength, and after a few months she continued to improve.
We had a special bond, until one day she needed to go back to her original home orphanage. It was a saddest goodbye, but deep in my heart, wherever I am, she's always a special part of me.
How has working here changed your life personally?
Dealing with life and death, working in NHF molded me into a more patient, strong and compassionate person.
What is it that has made you stay with this organization?
The working environment provides us with full support, cooperation, respect and flexibility. We nurses are treated like friends and family. Those made me stay longer and eagerly looked forward to coming back to China as soon as possible.
Is there anything else you would like to share?
I am missing all the babies terribly!
Please help us pray that Danice and others will be able to return to on-site working very soon.