Name: Gina Tomilas
Joined NHF: October 2007 and again August 2015
Home Country: Philippines
Position: Children's Nurse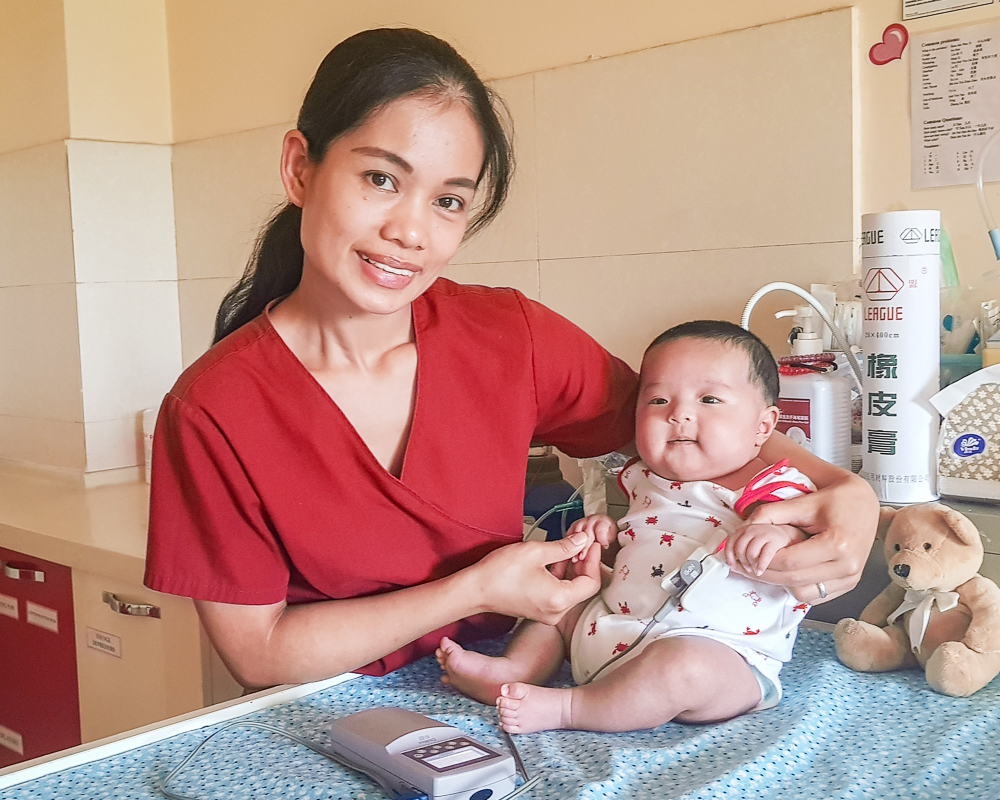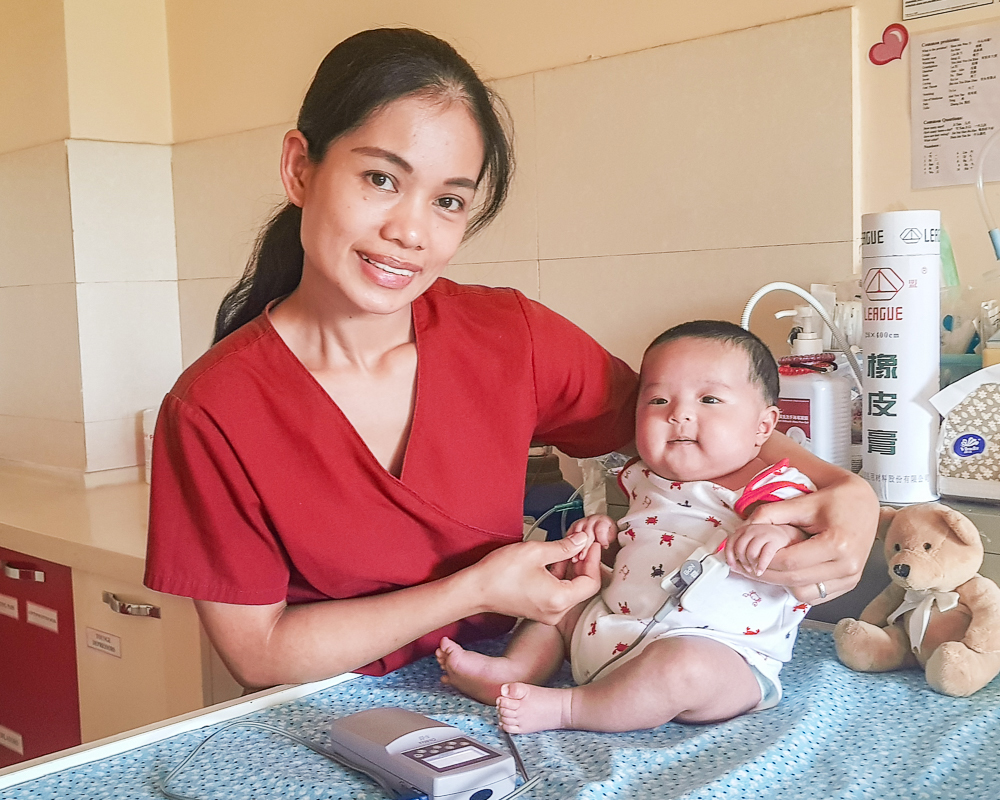 How did you come to work for New Hope Foundation?
My cousin told me that NHF was a great place to work and that the founders were Christians. My cousin was working at the Beijing office at that time. I trusted my cousin's judgment. I always wanted to help others and also to experience new things working in another country.
In 2007, I came to China and started working for NHF as a nurse. That was my very first time to leave the Philippines and work overseas. I didn't know the language, and NHF sent someone to pick me up at the airport. They helped me to adapt in whatever way they could, and I was touched by the support they gave.
I was shocked when I met the kids for the first time. I didn't expect that the children were in such serious condition. I had heard about their conditions through my cousin, but to actually stand in front of them was a different story. I then realized that this was my place to serve.
Due to a complicated visa situation, I had to go back to the Philippines in 2008. In 2009, I got married and had a child. Then in 2015, I re-applied to work for NHF and was accepted.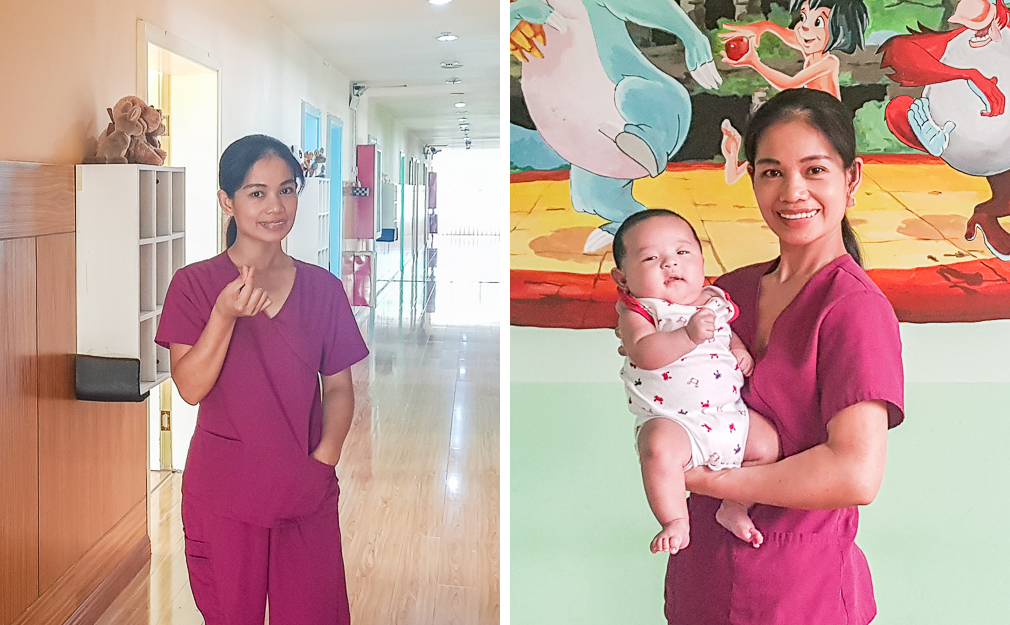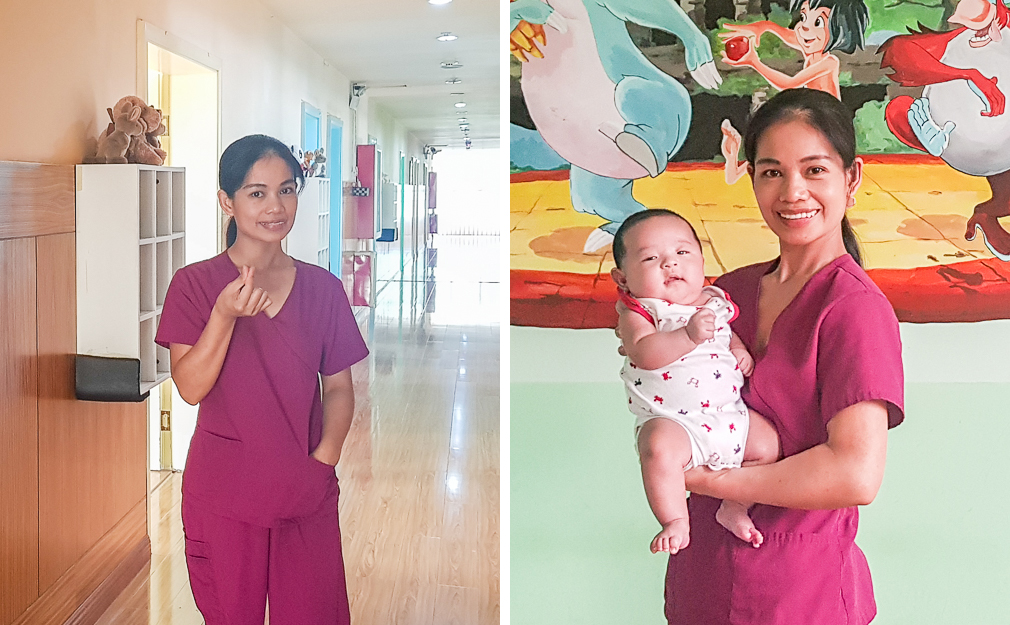 What is it that made you return—and stay—with this organization?
I couldn't see myself leaving the kids, and I knew I had found my family in China.
In 2015, before I was re-accepted, my husband and I prayed that if I got the job, it would be God's will. I only planned to work for two years, but I love the children and my family in China so much. I told my husband that I could not leave. It was very hard because my husband and son were in the Philippines. We prayed and asked God for direction, and I decided to stay. I am so grateful that my husband supported my decision.
In June of 2019, while I was visiting in the Philippines, I was told by the doctor that I needed a surgery right away. The surgery and recovery time were three months altogether. I was so touched by the support from my boss and co-workers. My husband was so shocked by the way NHF management and staff treated me in this, and that gave him peace to allow me to continue working in China.
Management is very approachable, and I always feel I can reach out to them about any concern. I strive to do a good job, not just for them, but for God, for He is the one watching me take care of the children.
Also, everything is well organized and transparent here. I was given clear guidelines and policies to follow. I know what is expected of me, and this makes my job easier and very pleasant.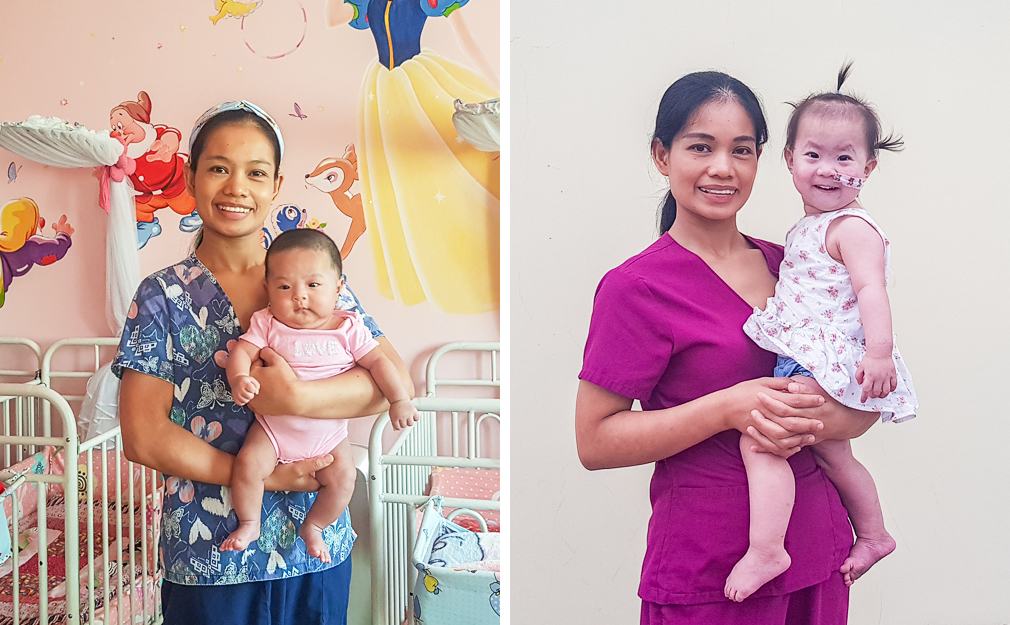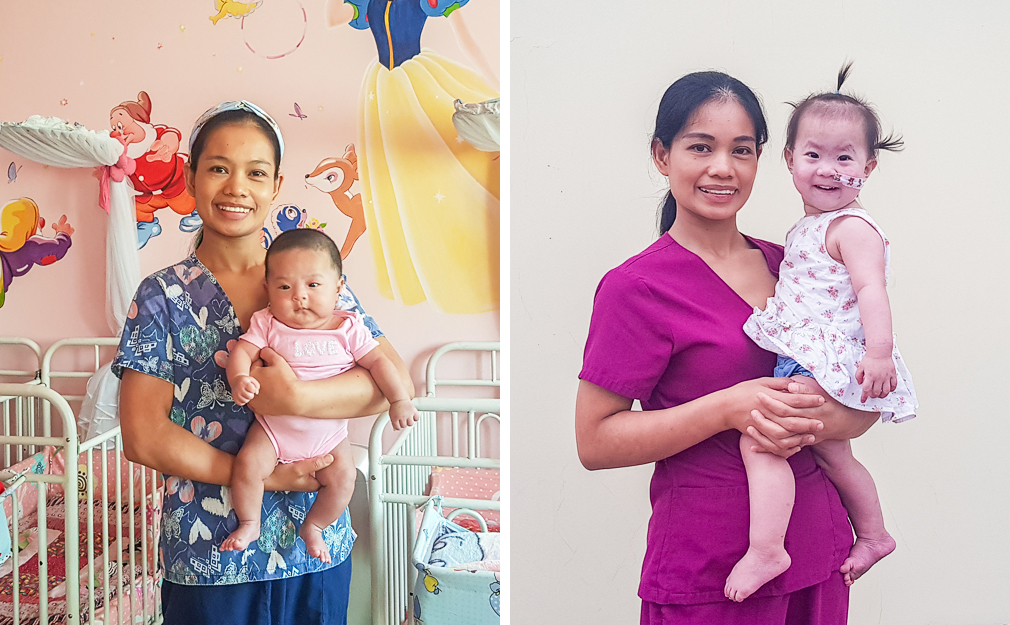 What has had a significant impact on you during your time here?
Many children come to us who are very ill and are not expected to live. But some who are expected to die end up living and go on to do well. That is a miracle! This has had the greatest impact on my life.
Has there been any one child who has touched your life very deeply?
Yes, a little boy called Liang Liang. He was just five days old and he had a severe abdominal condition and was vomiting. I got to go to the hospital with him and was able to tell the staff there how serious his condition was and that he needed immediate surgery. I was pleading and crying as I knew the baby would not survive without the surgery. After the emergency surgery, Liang Liang was fine, and later he was adopted.
Is there anything else you would like to share?
When I was in college, I got a scholarship for education, but I always had a desire to help others, so I decided to study to be a nurse. To do that, I had to give up the scholarship. To study nursing is very expensive in the Philippines. I'm so thankful that my parents supported my decision to become a nurse. Now I am in China, using my profession to help orphaned children.
Life is short and precious, and you should live every day like it is your last day. I am so thankful that God is taking care of my family so I can continue to be in China to care for the kids. I am so blessed!