As you know, the coronavirus has eclipsed life as we normally know it. We're very thankful that we are beginning to see the light at the end of the tunnel here in China, and we're hopeful that things will return to some kind of normal very soon. We continue to keep all countries and everyone who is still affected by the virus in our thoughts and prayers.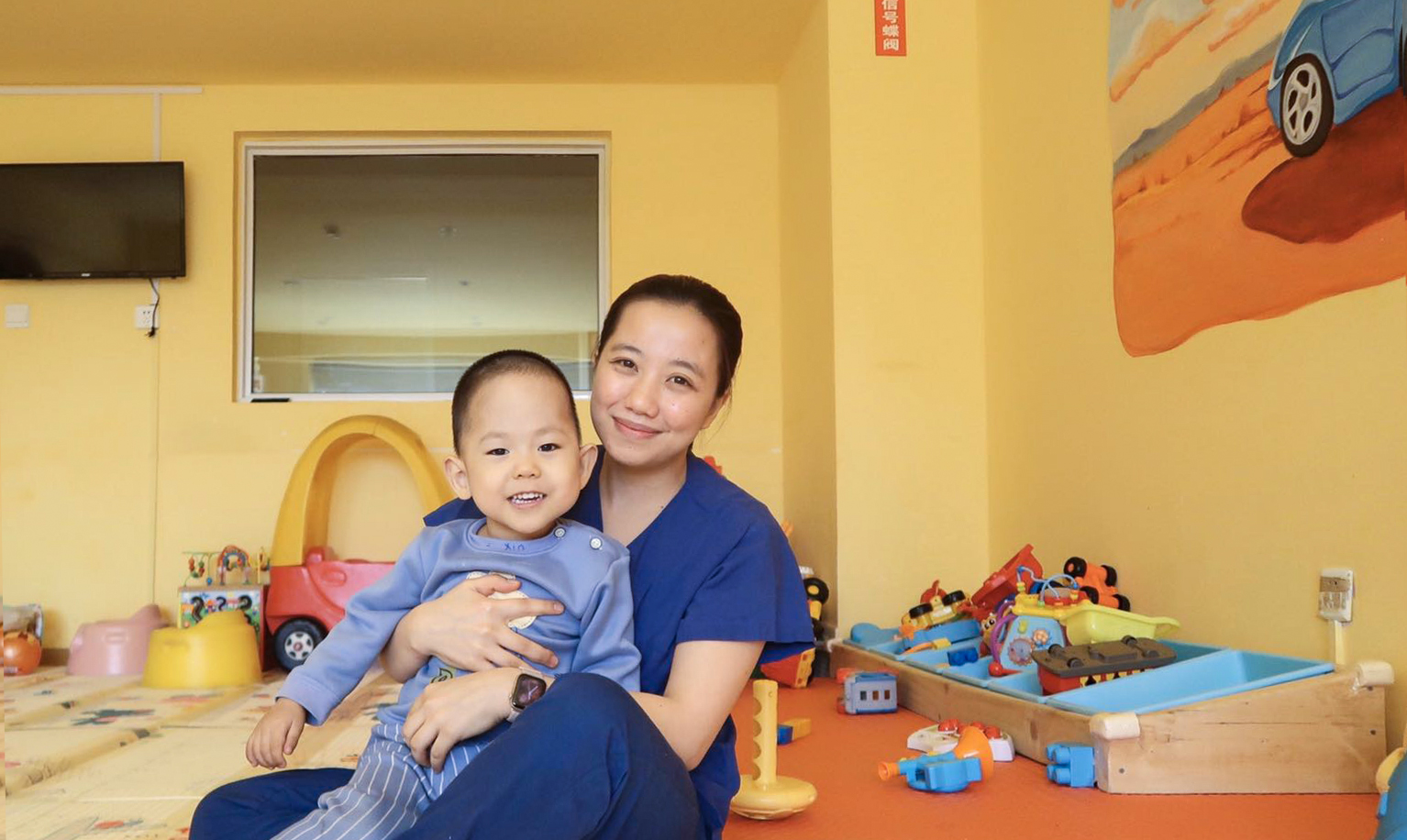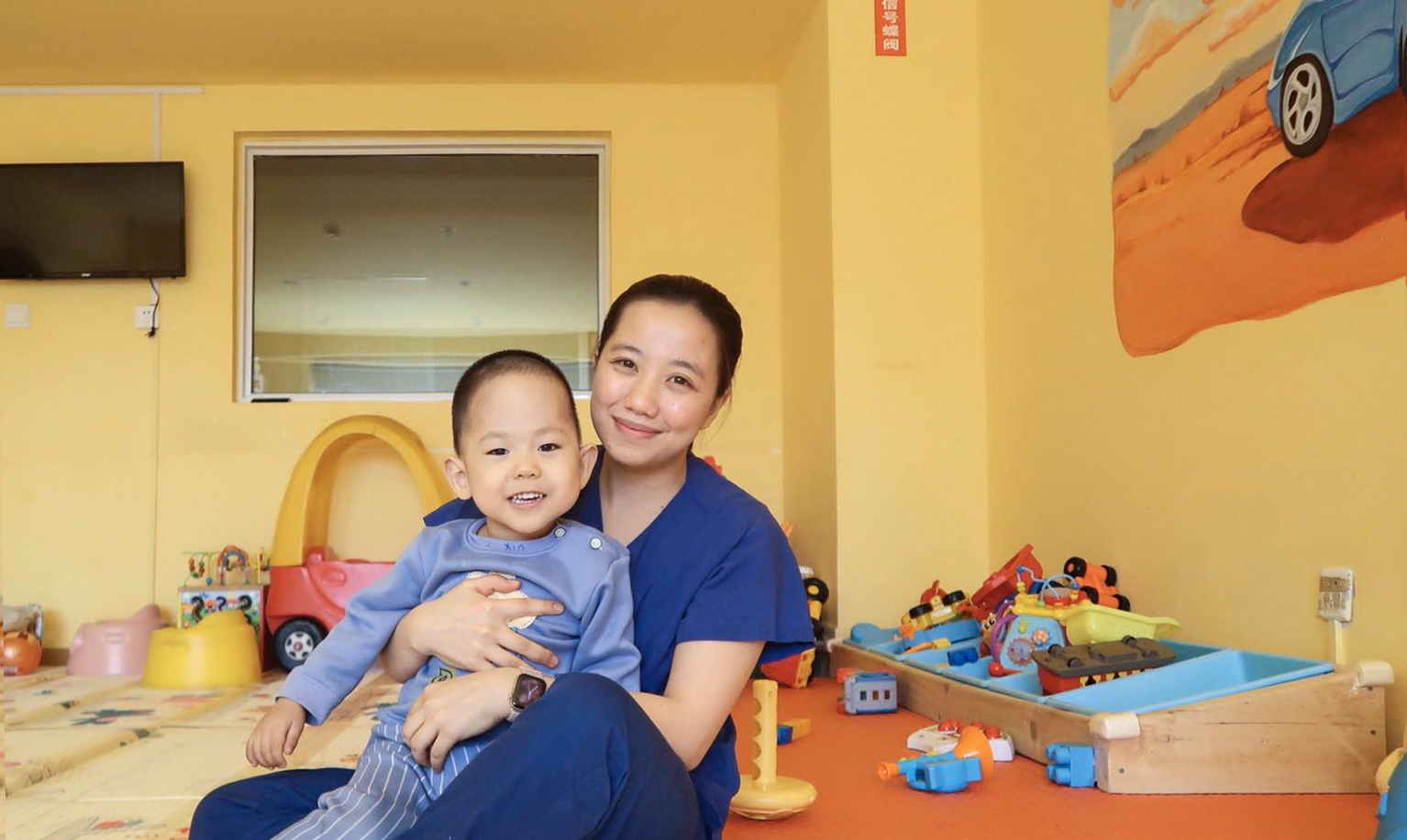 Today we introduce another of our frontline team members, Jeanky. She has the distinction of being the youngest member of our nursing staff. She came to New Hope Foundation in April 2014—fresh out of nursing school and hardly more than a kid herself!
Jeanky's cousin Jona (look for her in a future post) worked for NHF at our Special Care Center in Luoyang. Around the time of Jeanky's graduation, another of our nurses was getting married and was going to need to be replaced. Jona introduced her cousin to NHF, and before she could barely blink an eye, she found herself starting a new job in a new country.
Jeanky comes from a large family in the Philippines, and she was used to caring for her younger brothers and sisters. It was just a way of life for her. She remarked that she's always understood how important it is to truly love children, and of course, to care for them properly. When she joined the staff of New Hope, it was as natural as breathing for her to step into the role of "big sister" to our precious kids.
With her sweet baby-face, Jeanky is loved by the children as an older sister would be. She is the closest in age to our kiddos, and along with her nursing sidekick, Krishtel, is often coming up with exciting things for the children to do. These two nurses are definitely the Dynamic Duo of fun! We told you before how Krishtel is always cracking up about something, and Jeanky is the proof that laughter really is contagious.
Jeanky's love for the children and our organization was easy to see as we sat down with her. The tears flowed freely as she talked about the kids and her different experiences while with us. Watching the children grow and overcome their medical issues has been truly inspiring. This, combined with knowing that the kids are genuinely happy, has been Jeanky's greatest joy the years she's been here.
On the flip side, it's no surprise that witnessing the suffering of those with severe conditions and those who cannot be successfully treated has been the hardest part of her job. Holding a child who is desperately ill in her arms while waiting for an ambulance to arrive, wondering if she'll ever see that little face again, has been really tough. In the case of those admitted for hospice care, though the end is expected, it is still very difficult when it happens.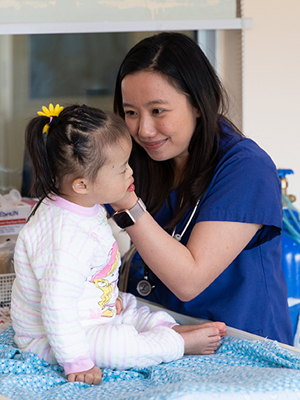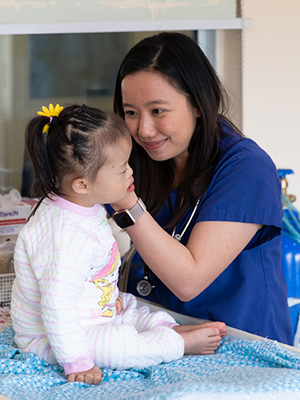 The losses can be overwhelming, but in spite of it all, she says love encourages her to stay. Jeanky noted that she has become more patient during the years she has worked here, and that she has gained a deeper understanding of what true love is. By her definition, when she looks at the children, she sees love.
We asked Jeanky if any one child has had a great impact on her, and in response, she told us about Maharlika. (Our nurses sometimes give the children lovely Filipino names.) Maharlika was only a few months old when she was admitted and Jeanky began caring for her. She had a mild skin condition and thus required a special kind of bath, so the extra time spent together created a unique bond between them. Eventually Maharlika had to return to her orphanage, but Jeanky is still able to see her whenever her schedule permits, and they remain good friends to this day.
The leadership at NHF has also had a big impact on Jeanky. She says they've shown her so much respect and trust from the beginning, and she has grown to really love them like family. It is her delight just to have a part in helping to care for the children here.
Though still quite young and with a definite silly streak, Jeanky nonetheless displays a wisdom beyond her years. She believes strongly in mutual respect and cooperation, and in maintaining harmony among team members. She appreciates open communication and sees the value in supporting one another. We're grateful for her talents and positive attitude, and we're so glad she's a part of our team!