Name: Jona Edal
Joined NHF: March 2008
Home Country: Philippines
Position: Chief Nursing Officer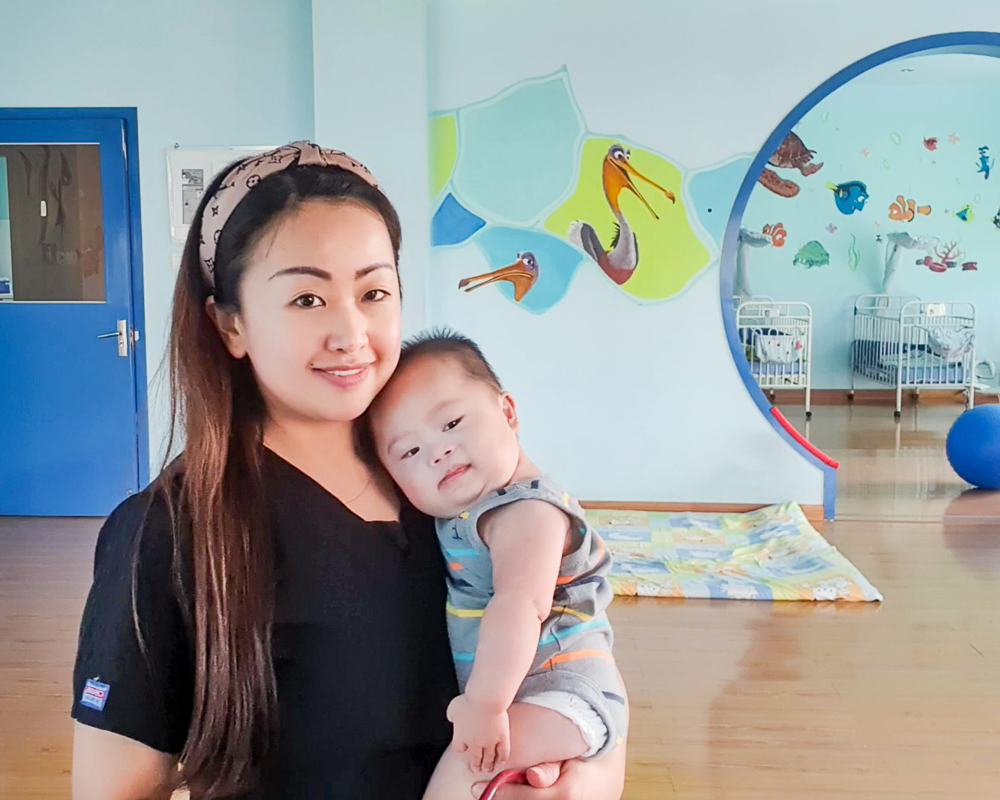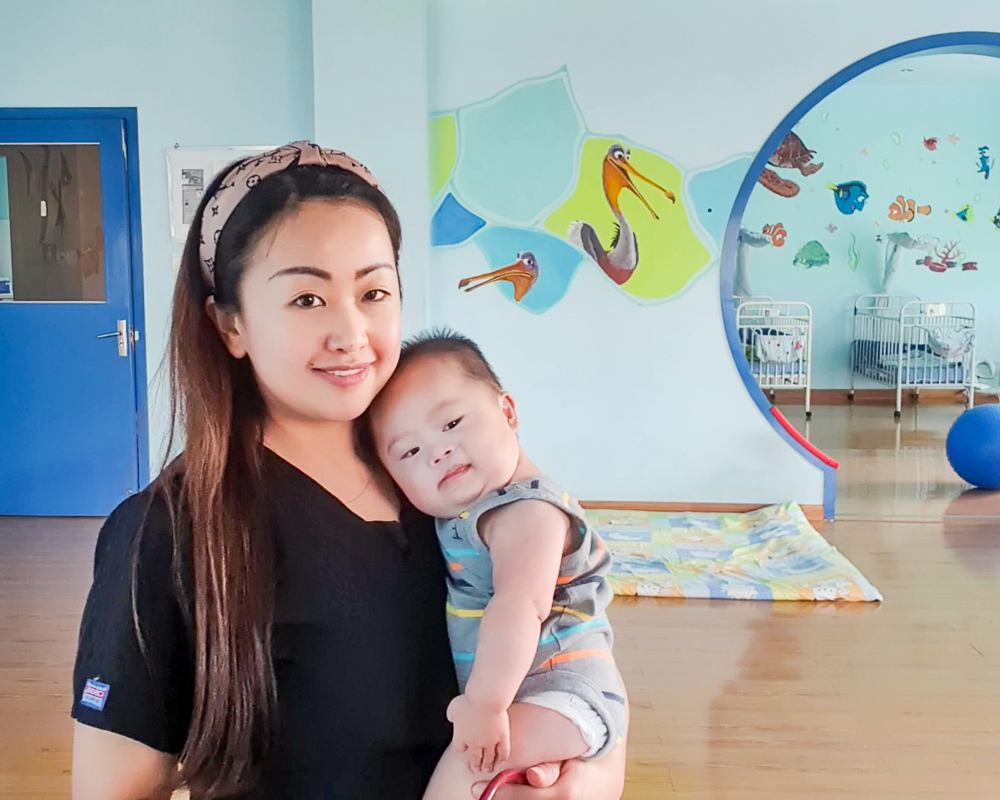 When did you begin working for New Hope Foundation?
I began working with Robin and Joyce Hill in March of 2008.
How did you come to participate in this work?
At first, I was just looking for a hospital to work for after graduation until my sister, who was already working in Beijing at that time, told me about New Hope Foundation and the work they were doing. So I sent out my application through email and they said I could come join their team as one of their nurses. This was my first actual job after graduation and has been until now.
What was your role in the early days? How has your role changed over the years?
I was a regular staff nurse in the early days up to the present until I was promoted to be the head nurse after a few years. I'm still doing what I used to do as a staff nurse in addition to more responsibilities of being the CNO (Chief Nursing Officer). We routinely check the babies at least twice a day, attend to their individual needs, and are on call 24/7 for any problems that might arise. Seeing the children thrive or their health improving every day makes me happy—especially the ones who have been in our care that have now been adopted.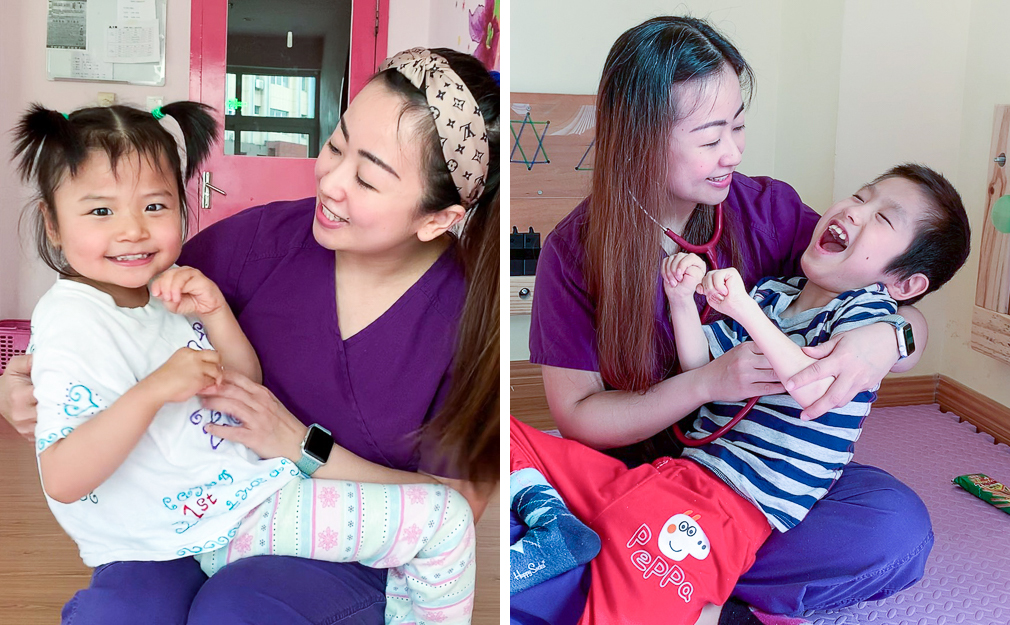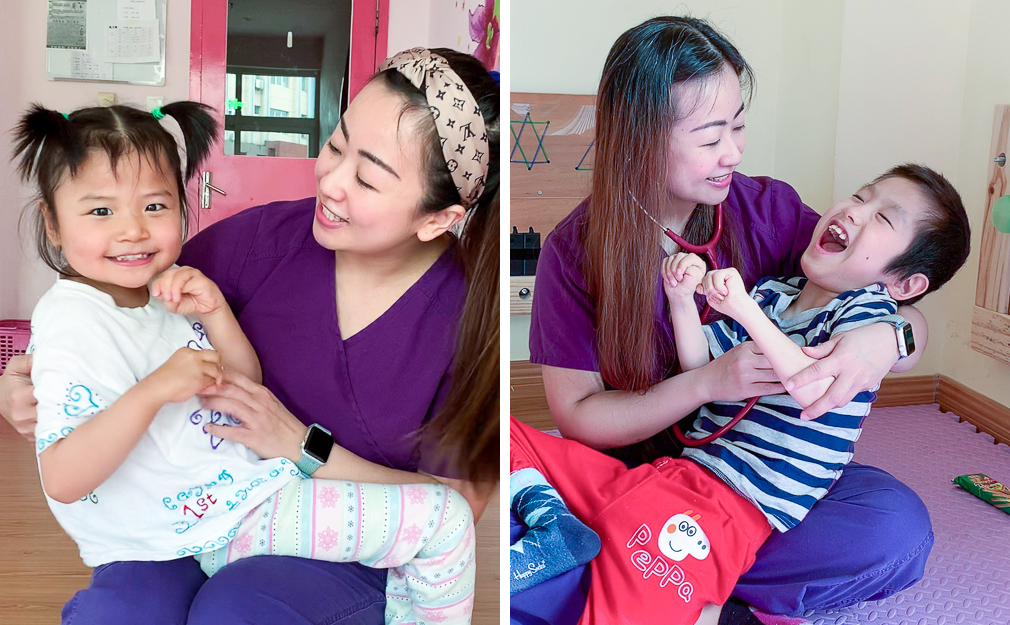 What is it that has made you stay with this organization all these years?
The work being done here is beyond amazing and to be able to have a small part of it gives me satisfaction that at least, somehow, I have a small impact on them. Also, the way Robin and Joyce, Dr. Steve, Becca and all the staff have been treating me well, and the other staff here as well, makes me feel great, safe and loved. They take care of their staff like a part of their family. Giving the support we need has also had an important impact on me staying longer. I consider them my second family here in China.
What aspect of this job has had a significant impact on you?
One of the events that has made a significant impact on my life is when we receive new children into our care. When we first admit them, they are visibly scared, malnourished or in need of medical attention. After some days of nurturing, providing love and comfort and meeting their medical needs, they are thriving, and you can now see their beautiful smiles and the progress they are making. They have taught me that even small gestures or a small act of kindness can mean a big difference or impact to someone else's life. They inspire me to be a better version of myself, to be open-minded and have a compassionate heart for others.
There have been many instances where the kids were recalled back to their orphanages for various reasons. That has broken my heart due to the unknown future for them. It brings me great joy when I hear that the kids we have cared for are doing well and even some have been adopted. It might not be the way we envisioned, but God always makes a way, and we, as a servant, just need to trust in Him.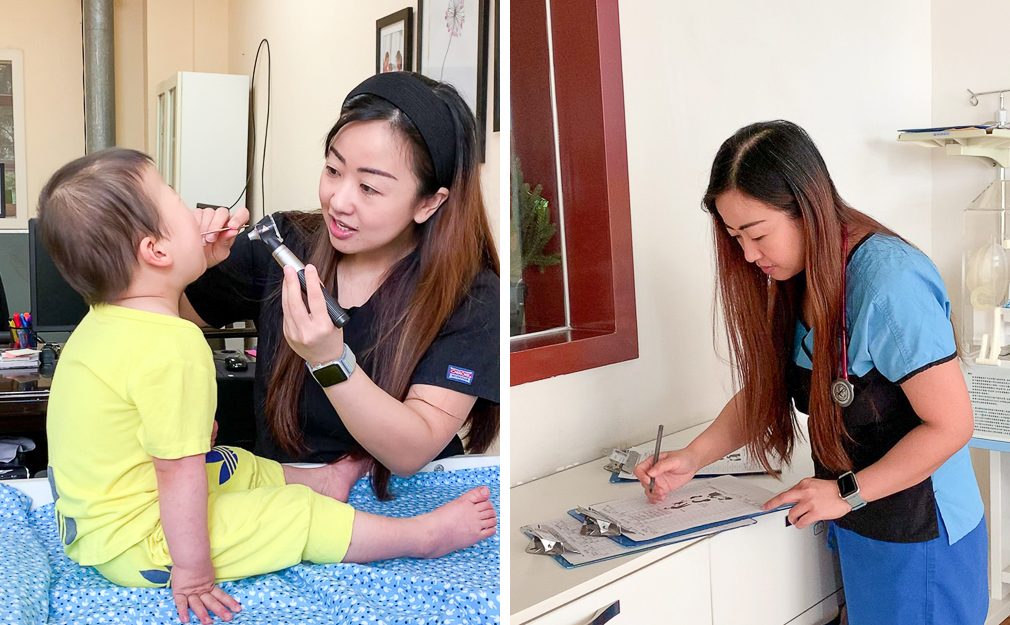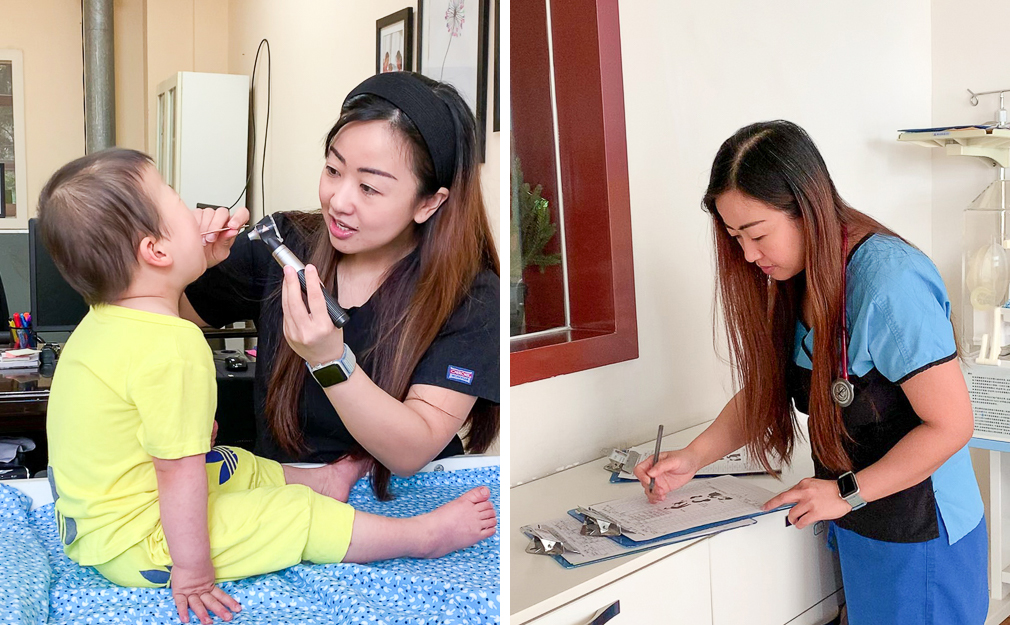 Has there been any one child who has had a great impact on you?
Over the years of working here, I've seen and experienced God's miracles working over the children. Reese was just a few days old when she first came into our care. She had a complicated medical condition in which she had trouble feeding, respiratory issues and was often sick. We spent many countless nights with her due to her respiratory problems, giving her medical intervention, comforting her as much as we could and even praying for her. Reese was and is one brave little warrior. She never gave up on us and we never gave up on her. It makes me happy to know that she has been adopted to a family in the United States and is flourishing.
There are moments when we are frustrated and feeling hopeless, but there are also more moments of joy and gratitude that you get to be a part of this child's life and to help bring healing and hope when they had none.
How has working here changed your life personally?
Working in the orphanage with children who have special physical and medical needs is a life-changing experience for me—from the first time I laid my eyes on them when they were admitted, to spending time with them. All the children that we receive have unique medical conditions that need to be tended to as much as possible. Knowing their realities and traumas from being abandoned to observing their great need for love and affection has changed my outlook on what is important in life. Every life is a blessing and is of infinite worth, especially in the eyes of God, whether you are broken or have some disabilities. No matter what trials or tribulations you have to encounter or what disabilities you may have, life will always be precious.
Is there anything else you'd like to add?
Be kind and try to make a difference in other people's lives, be it a small gesture or praying for those in need. Remember to give thanks always to the Lord in the good times and the not-so-good, for He is there to listen whenever you want to call. Psalm 107:1, "Give thanks to the Lord, for he is good, his love endures forever."