I spent the last two months of 2017 volunteering at New Hope and it was undoubtedly one of the best, most challenging and life changing experiences of my life. My time there was divided in two – I spent the first month in Beijing helping out and running the preschool with other volunteers, and I spent most of the second month in Hong Kong with a sick baby, accompanying him while he had surgery there. These two months were amazing in very different ways, and despite the tough bits I don't think I would change a thing.
November was a lovely month of getting to know the incredible kids and babies at New Hope. They're all such happy and open souls who can cheer you up no matter what, despite the struggles they've had in their short lives. Preschool ran from Monday to Friday and we would take around five classes a day, singing songs and doing crafts and having fun! The kids absolutely loved coming to "class"; one of the wee boys there couldn't really say a lot of words yet, but one of the few things he could say was "SHANG KE" – "GO TO CLASS." I felt so lucky to be able to spend time with all these fantastic kids and make a little difference in their lives.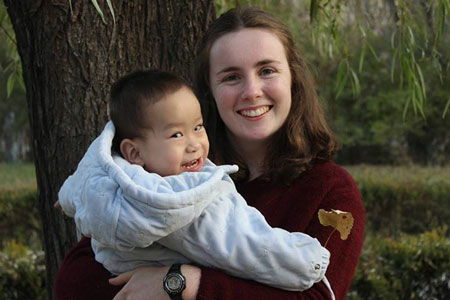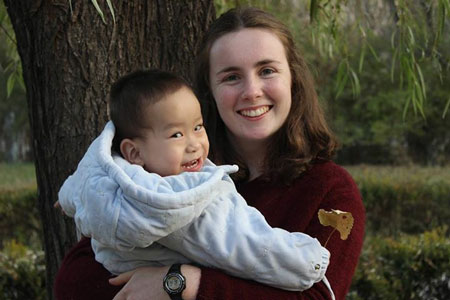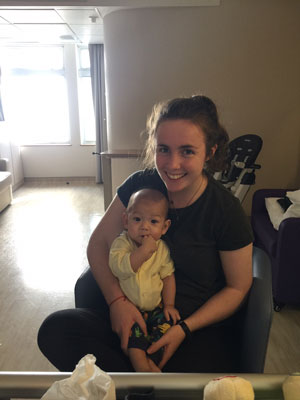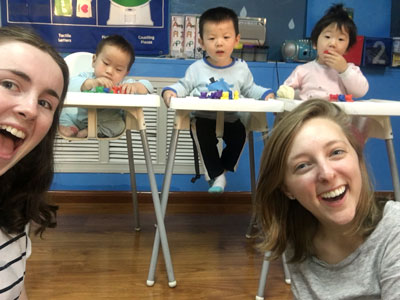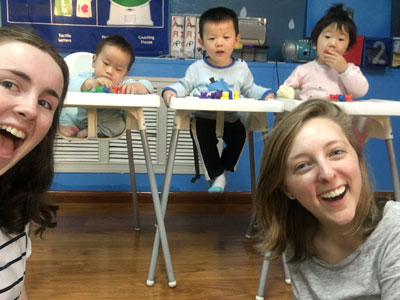 Edie and Julia in preschool
At the end of November, I volunteered to take Nigel to Hong Kong for an important surgery. At the time he was only nine months old and very, very weak and unwell. We made it to the hospital in HK after an extremely challenging flight and were then to learn that Nigel had a whole lot of other medical issues plaguing him. He would need weeks to recover and get back to full health before the planned surgery could go ahead. In this time, he and I bonded a lot and I fell in love with the little dude. I was amazed to see how fast he learned and developed and grew, and it didn't take long at all until I was extremely attached. His resilience and strong spirit are incredible, and we had so many happy moments together.
Working with the kids at New Hope is an experience I don't think you could match anywhere else. I loved my short time there and it opened up my mind to so much, and the relationships and bonds made with these small people are so, so special. Leaving both HK and Beijing was really hard for me, but it really does change your life and I just feel so lucky to have been given the chance to be there.